The youngest capital of the world. 20-year anniversary of Astana is celebrated in Kyiv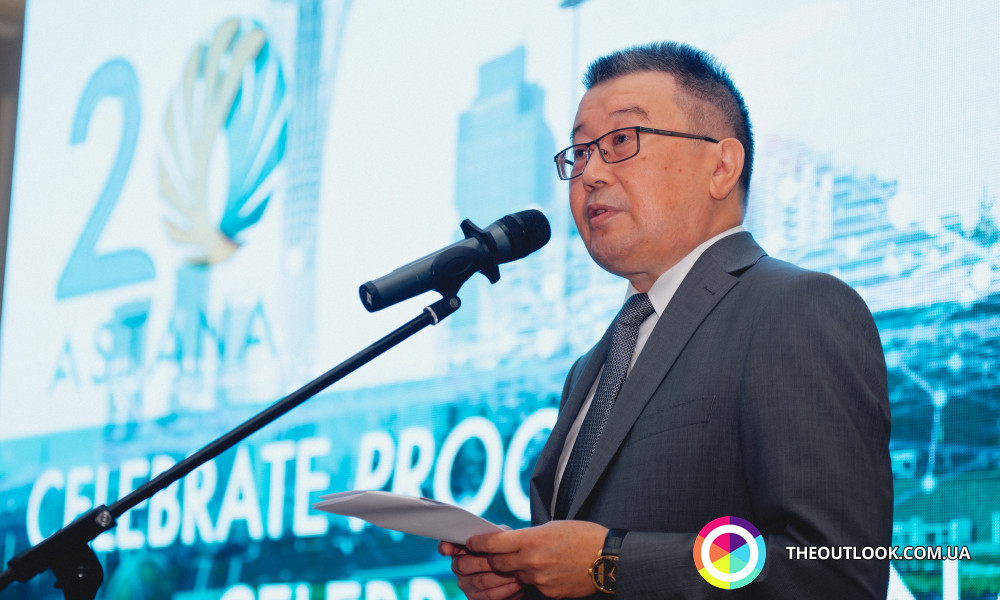 Built in the late 90's, Astana rightfully bears the title of modern miracle. A young city that has accepted the honorary title of the capital with pride and dignity carries this status. At the end of June, in Kiev, with the support of the Embassy of the Republic of Kazakhstan and personally Ambassador Extraordinary and Plenipotentiary Samat Ordabaev, an official reception was organized that was dedicated to the 20th anniversary of Astana.
Opening the evening, Mr. Ambassador noted that Astana became the point of economic growth of Kazakhstan and an attractive investment project on the scale of the state. The richness of architectural forms corresponds to the content of Astana as a scientific, educational, cultural, medical, and sports center.
"Now, after 20 years, we can say with confidence that the transfer of the capital has become an absolutely correct strategic decision. We have built a new, modern "millionaire city" that has become a symbol of the national success and cohesion of modern Kazakhstan", the Ambassador stressed.
Ambassadors The Extraordinary and Plenipotentiary of Azerbaijan, Turkmenistan, Palestine, Belarus, Georgia, Uzbekistan, Latvia, the First Deputy Head of the Kyiv City State Administration Nikolay Povoroznik congratulated the capital on the jubilee. He noted the high level of the multifaceted cooperation of the two capitals, which this year also celebrate the 20th anniversary establishing twin-city relations.
On the 6-th of May, 1998, by the Decree of the President of Kazakhstan, the city of Akmola was renamed to the city of Astana (from Kazakh Astana - "capital"). Later, the day of Astana capital was postponed to the 6-th of July, as it was on this day that the Supreme Council of Kazakhstan adopted a resolution to postpone the capital of the country. The capital's day is a national holiday.
The Baiterek monument is the main symbol of the city.
The Duman Oceanarium, located in Astana, is listed in the Guinness Book of World Records as the furthest from the ocean. The distance from the nearest ocean to the capital oceanarium is 3000 kilometers.
"Astana Opera" is the largest theater in Central Asia. The main hall of the theater is designed for 1250 seats. The lobby, foyer, auditoriums and main stage are made in the style of high classicism. Leading specialists from Italy and Germany worked on the acoustics of the halls.
Astana is the coldest capital of the planet after Ulan Bator, the capital of Mongolia. Astana is even colder than Ottawa, the capital of Canada.
The famous shopping and entertainment complex "Khan-Shatyr" is listed in the Guinness Book of Records as the largest building in the world, having the shape of a tent.