Ambassador of Tajikistan in Ukraine carried out a reception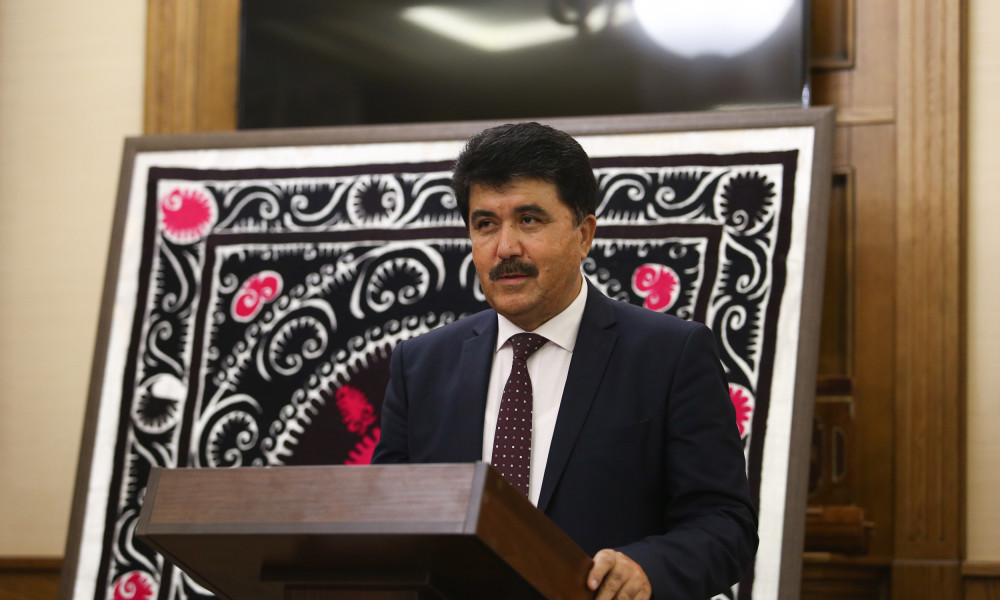 The 27th Independence Day of the Republic of Tajikistan was celebrated in the capital of Ukraine with a solemn diplomatic reception.
To express their respect and share the celebration of the main holiday of Tajikistan, the Extraordinary and Plenipotentiary Ambassadors to Ukraine: Belarus, Moldova, Hungary, the United Arab Emirates, Palestine, Serbia, Kazakhstan, Uzbekistan, representatives of the DUMU, the public and the media.
At the beginning of the reception, Mr. Ambassador Faizullo Halboboev congratulated his compatriots and thanked the guests for their attention to this important holiday.
The Independence Day, in Tajikistan, is celebrated annually in September, beginning in 1991. In the capital and other large cities of the country there are solemn parades and large-scale celebrations.
In honor of Independence Day, the Republic would like to share with our readers the most interesting facts about this country:
For 250 million kilometers from the Earth there is one more Tajikistan. One of the small planets of the solar system, located between Mars and Jupiter, is named after the country, for the contribution of its scientists to the development of world astrophysics.
Tajikistan can be called a highland country, because only 7% of its territory is at an altitude of less than 1000 m.
Residents of Tajikistan greatly value their traditions. Even in big cities, you can often meet on the streets of citizens in national dresses.
The first state formations on the modern territory of Tajikistan appeared even before our era, they were called Bactria and Sogdiana.
The name of the capital "Dushanbe" in translation from the Tajik language means "Monday".
See the photo from the reception in the gallery: