A century of modern Romania. Ambassador Christian Leon Tsurcanu carried out an official reception and noted the importance of cooperation between our countries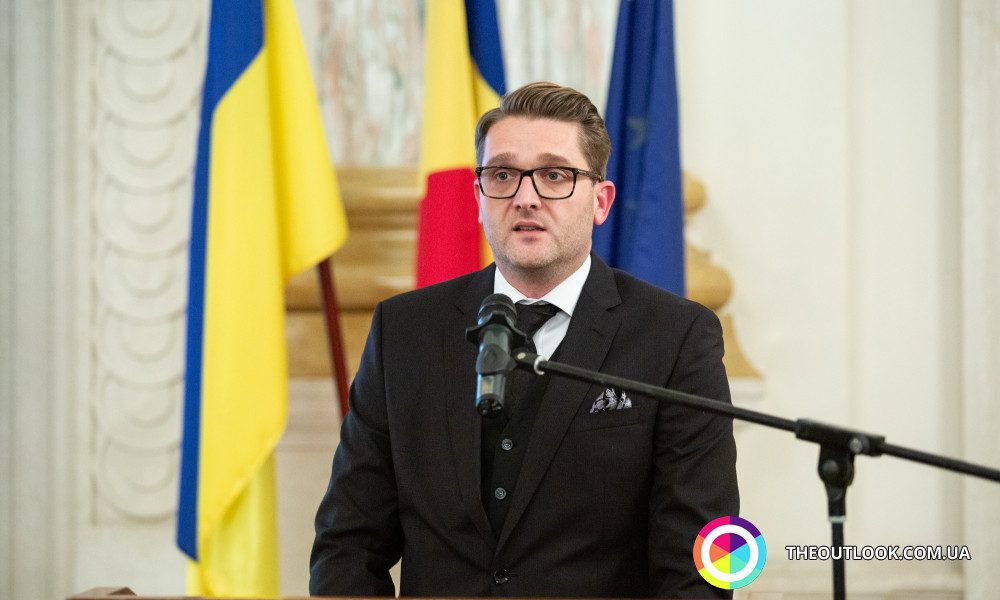 In 2018, Romania celebrates a great event - the unification of Transylvania with the Kingdom of Romania, an event that laid the foundation of a modern country. In honor of the remarkable date, the Extraordinary and Plenipotentiary Ambassador of Romania to Ukraine, Christian-Leon Tsurcanu, held a solemn diplomatic reception.
"Dear friends, I congratulate all those present who are with us today with great pleasure and honor to celebrate the National Day of Romania. At these moments, we remember the past and confidently look to the future. Over these 100 years, Romania gave the world the first flight on a lighter-air machine (Traian Vuya), insulin (Nicolae Constantin Paulescu), the first jet engine (Coanda), laid the foundations for modern cell biology (Emil Palade), who founded modern sculptural art (Konstantin Brancushi ) and the Theater of the Absurd (Eugen Ionescu), "said Mr. Ambassador, opening the event.
He also stressed that the act of creating modern Romania reinforced Romania's openness and devotion to the principles of tolerance, mutual respect, good coexistence and respect for others and their culture, as demonstrated by the modern vision of the Romanian state. "Openness to multiculturalism and cultural diversity, tolerance at the individual and collective levels are the main vectors that our country supports and promotes constantly and externally," said Pan Turcanu.
The basis of today's Romanian foreign policy is still the principles promoted by Nicolae Titulescu, Romanian, who twice became president of the League of Nations: respect for the boundaries established by international treaties, promoting good neighborly relations between large and small states, respect for sovereignty and equality of all states in international relations , promoting collective security and preventing aggression. These principles are further guided by the actions of Romania both in bilateral relations and within the framework of international organizations.
Hundred Romania reaffirms its commitment to the principles of international law, the promotion of mutual respect, good understanding, openness to dialogue and to the values of multiculturalism, which underlie its international profile and its external influences.
"The need for solidarity and deep respect for the principles of international law today, a few days after the incident in the Sea of Azov, is even more urgent. Romania will continue to resolutely support the independence, sovereignty and territorial integrity of Ukraine within its internationally recognized borders, " the ambassador emphasized.
His colleagues, the Extraordinary and Plenipotentiary Ambassadors of foreign countries in Ukraine, representatives of state bodies of Ukraine, business circles, and the media, congratulated the Head of the diplomatic mission on the national holiday.
The guests of the festival were presented the exhibition "Modern Romania: the Age of Architecture 1918-2018" and the program of classical Romanian and international music of the quartet of the Kiev National Academic Operetta Theater.