Official Iftar of DUMU 2019. The slogan of this Radaman month is "Mercy"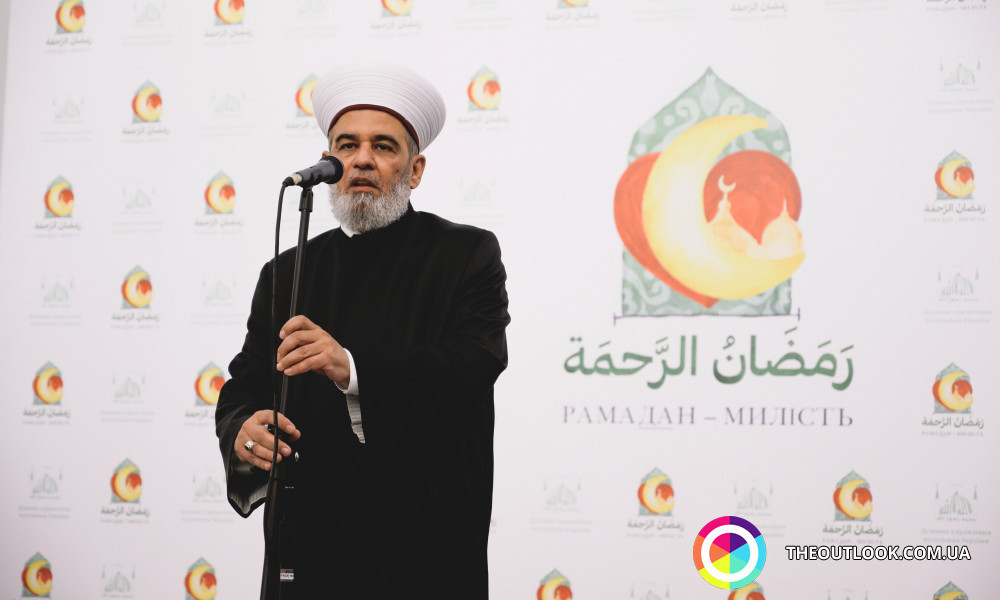 According to many years of good tradition, especially to the beginning of the Holy Month Ramadan, the Clerical Board of Ukraine's Muslims organized a gala dinner - Iftar in the capital of Ukraine. The purpose of the evening was to emphasize the importance of the most important month for all Muslims...
...... and to strengthen ties between representatives of the Ukrainian society of various nationalities, as well as acquaint guests with the way of life of Muslims in Ukraine.
From the diplomatic corps, the event was attended by Extraordinary and Plenipotentiary Ambassadors to Ukraine of such countries as: Slovakia, Indonesia, Kyrgyzstan, Afghanistan, Pakistan, Vietnam, Serbia, Tajikistan, Iraq, Kazakhstan, diplomats from Syria, Palestine, Croatia, Sudan, Turkmenistan. Heads and Presidents of diasporas, representatives of the public, government agencies and the media were also among the guests.

The event began after the evening namaz on reading the Holy Scriptures, after which congratulations and greetings were read. The Mufti of Ukraine, Sheikh Ahmed Tamim, congratulated all Muslims on the beginning of Ramadan and told the guests about the history and traditions of the holy month:

"Our work as the DUMU is to strengthen the foundations of friendship and solidarity. This is the teaching of the Quran, this is the teaching of Islam. Every year we choose the slogan for the holy month and in 2019 it is"Mercy". Mercy is about understanding the problems of the sick and poor, about sympathy for those who are in a difficult situation. We are standing for mutual assistance and consolidation of efforts, the unity of the Muslim community. Ukraine is a multicultural country and this is wonderful. Once in Ramadan we hold official Iftar, which, by the way, is a global tradition and even takes place in some countries at the level of presidents. Similar dinners in Ukraine are held every evening in different parts of our country.

In the mosque of the capital more than 1000 people are gaherting and these ar not only Muslims. We are pleased that you support our events with your presence and by this way we demonstrate the unity of the Ukrainian society," said Mufti in his speech.

The deputies O. Bilozir, Y. Tymoshenko, Y. Miroshnichenko also conveyed their congratulations to the Ukrainian Muslims.

Guests were treated with traditional dishes of Oriental cuisine, and the solemn atmosphere was complemented by religious chants.

Have a look at the photos from the event in the gallery: