Fish for your business partner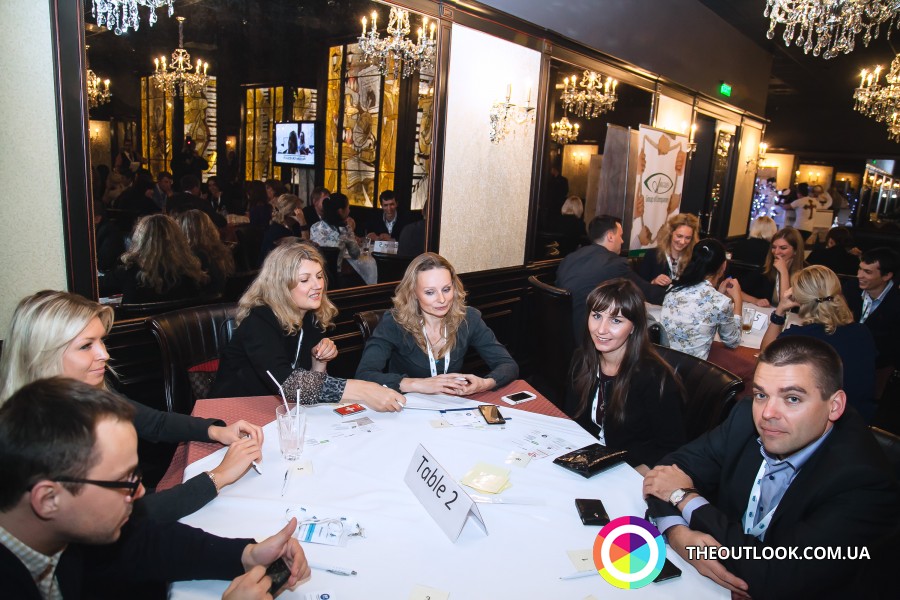 On September 24th, the European Business Association held our fresh project "Fish for Your Business Partner", which was held in Piano restaurant at the Alfavito Hotel. A friendly and a cozy ambiance was created by the event's main partners – Accountor Ukraine, as well as Alfavito, the Gloria event agency and Finlandia Vodka.
All the participants picked up on the interactive mood of the event from the beginning and fully enjoyed it through to the most enjoyable part of the evening – the lottery. The event was filled with fun and entertaining activities, which helped to facilitate conversation between guests, as well as to exchange contacts, ideas and information about their companies. The representatives of different companies also took part in various business games, what helped them to get to know each other better.
We would like to sincerely thank all of our partners: main partner – Accountor Ukraine, venue partner – Alfavito Gloria, and our pertners – Finlandia Vodka, Coca-Cola Hellenic Ukraine, Argus, Adanit-Service, as well as our gift partners – BodoCard, Porcelain Group and United Foods!
We hope that everyone had a great time and "caught" new business partners or good friends!