Representatives of diplomatic corps get acquainted with Ukrainian culture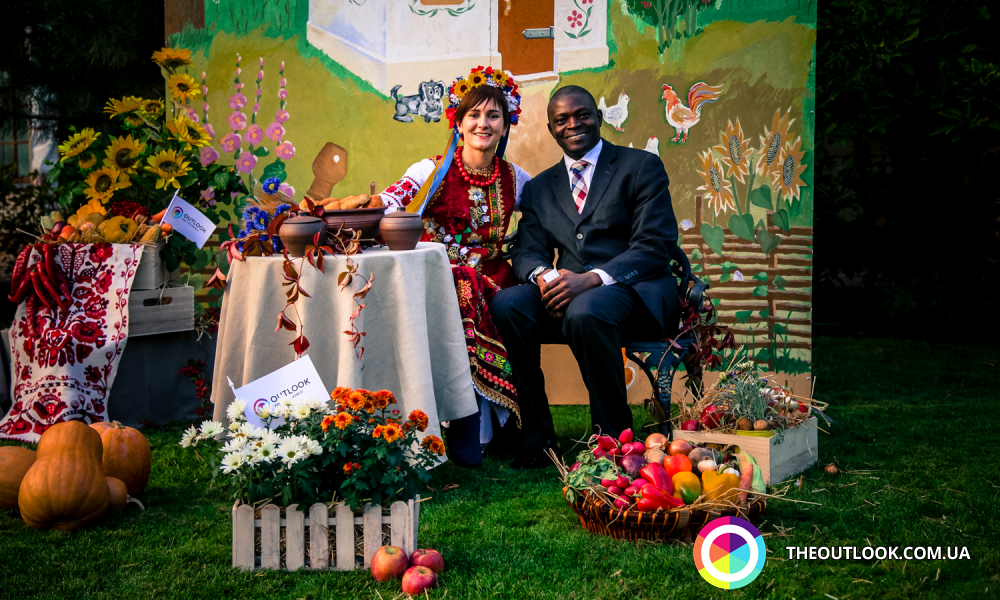 Along with high-quality provision for vital needs and functioning of foreign representative offices in Ukraine, the important objectives of "Directorate general for rendering services to diplomatic missions" (GDIP) is to demonstrate unique Ukrainian culture and traditions to foreign diplomats. For that, last weekend of September the private estate belonging to a public figure Igor Dobrudsky hosted a family style meeting for representatives of diplomatic corps.
The event was attended by the Extraordinary and Plenipotentiary Ambassadors of Argentina, Belarus, Iraq, Turkey, Moldova, Pakistan, Malaysia, Uzbekistan. This year THEOUTLOOK.COM.UA also visited the event and prepared some interesting locations for the guests.
Traditionally, the event was arranged in the national style under motto "Peace and unity in Ukraine". The evening opened with greetings from troisti muzyky (a traditional three-musician folk ensemble). Musicians in authentic costumes performed several folk melodies thus having created a holiday atmosphere. Then many interesting surprises awaited for each and every guest. They were invited to have a guided tour around the estate garden. In other words it was an opportunity to discover an amazing botanical variety planted around real estate perimeter.
Visitors were offered to try their hand in workshop of folk needlework dedicated to creation of map of Ukraine. Of particular interest for the guests was colourful photocall as Ukrainian hut organized by THEOUTLOOK.COM.UA.
For the female audience there was a pleasant surprise to learn how to make a traditional Ukrainian ornament - wreaths. A separate entertainment area gathered children from different countries, and kept them entertained for hours with artistic sculpture, drawing and encouraging imagination.
A varied programme also included a cooking workshop for baking, quad riding and, of course, already traditional stage of the event - Ambassadors Extraordinary and Plenipotentiary were offered to plant a tree. This time among other plants there were exclusive plants from Uzbekistan ordered by His Excellency Ambassador especially for the event.
Throughout the evening guests were amused by catchy folk tunes performed by TOPORKESTRA ensemble. At the end everyone was excited by final show: night sky exploded with flourishes of fireworks!
You are welcome to view photo report in our gallery!