KAZAKHSTAN AMBASSADOR TO UKRAINE HELD A DIPLOMATIC RECEPTION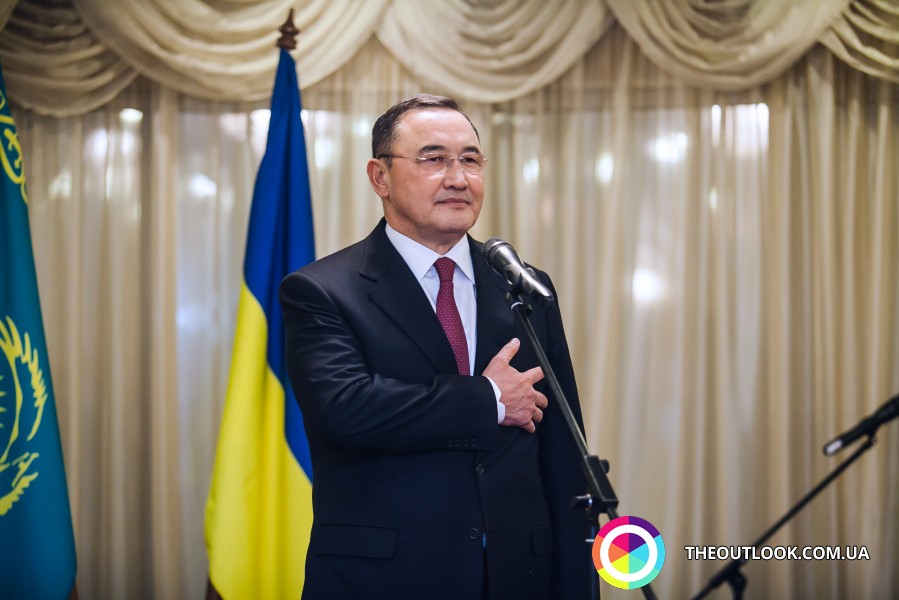 On the eve of Independence Day of Kazakhstan its Embassy in Ukraine organized an official reception in Kyiv.
The celebration of the 23rd anniversary of Kazakhstan independence was attended by representatives of the following foreign missions in Ukraine: Belarus, Bulgaria, Iraq, Palestine, Pakistan, Serbia, and many others.
Act on the Independence and State Sovereignty of Kazakhstan was adopted on December 16, 1991. Since then, every year the holiday is marked by nationwide mass celebrations, festive concerts in large cities, as well as the awarding of luminaries of culture, arts, sports, politics and other fields.
Nowadays Kazakhstan is the leader of the Central Asian region, and has been intensively developed in various directions in recent years. The state is a member of many international and regional organizations, and is also known as a reliable partner for both western and eastern states.
You are welcome to see the event highlights in our gallery: