Almaty: Southern Capital of Kazakhstan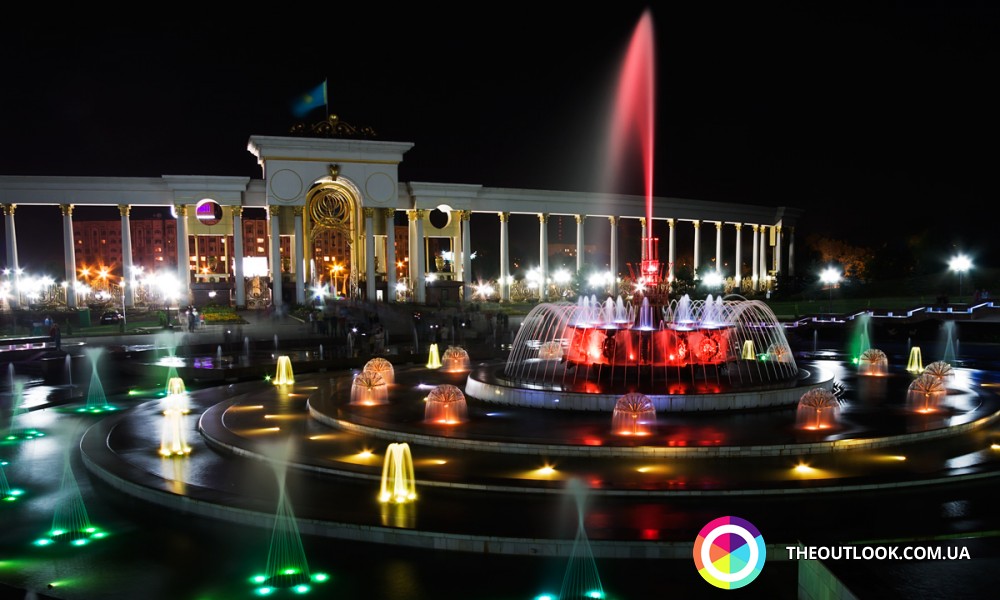 Today we suggest having a walk around one of the most amazing cities of Central Asia – around Almaty where perfect resort conditions meet comfort and development of a metropolis.
Over almost a thousand years of its history, Almaty, that is officially merely 161 years old, went through devastating wars over trade routes to the East, numerous renaming into Vernɨy, Alma-Ata, Alma-Atu and status of the capital being handed over to Astana. All in all, the city is almost literally soaked with history however fresh mountain air is felt much better there – outskirts of the city are decorated with peaks of Trans-Ili Alatau – mountain range that stretches as far as till Kyrgyzstan.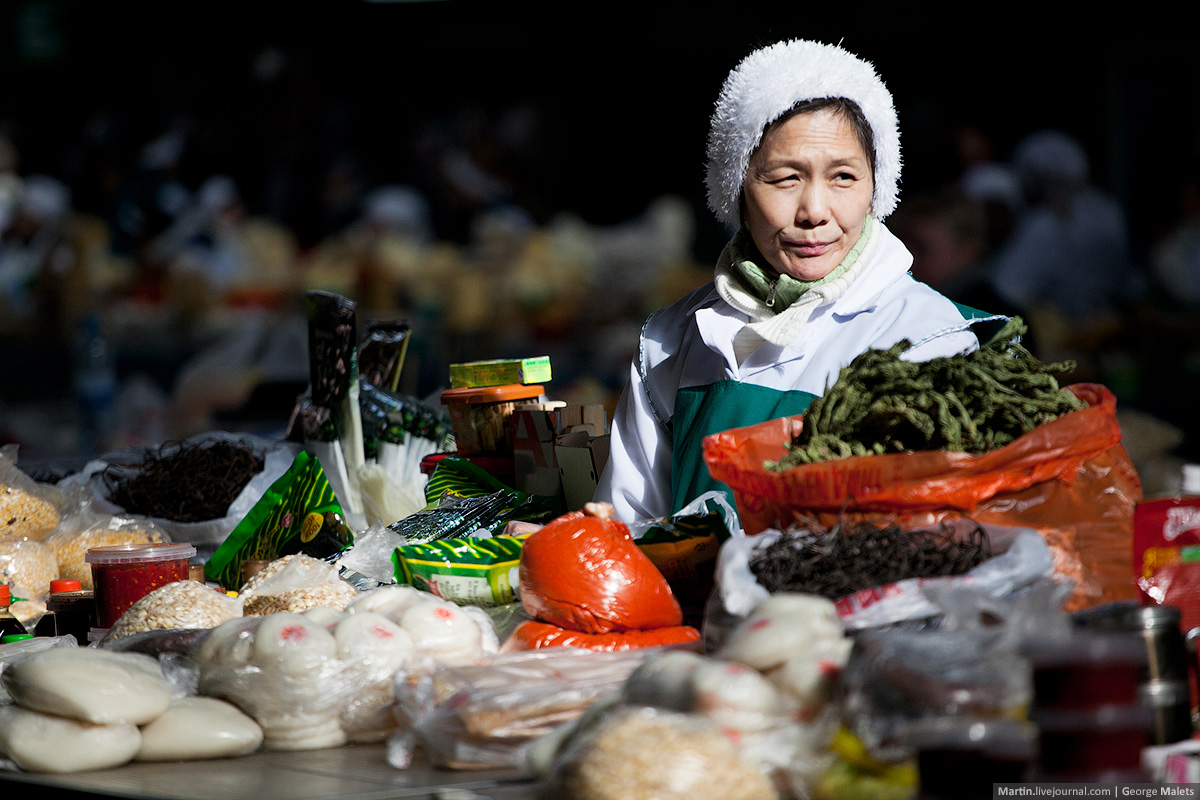 If you are lucky to get to Almaty, first and foremost you should learn its correct name. This may sound like a joke but locals get really upset when visitants butcher the city's name. Its approximate translation is very poetic and sounds like "Grandfather's apples". This is all because extremely tasty Oporto apples grow in the territory of the city and outskirts. We should definitely try them so we head for the famous Green Bazaar. This object is an important landmark because it was built as far back as in 1875 by a famous Parisian architect Ian Poklewski. A century later the market went through reconstruction that added workers-and-peasants motives to the erection.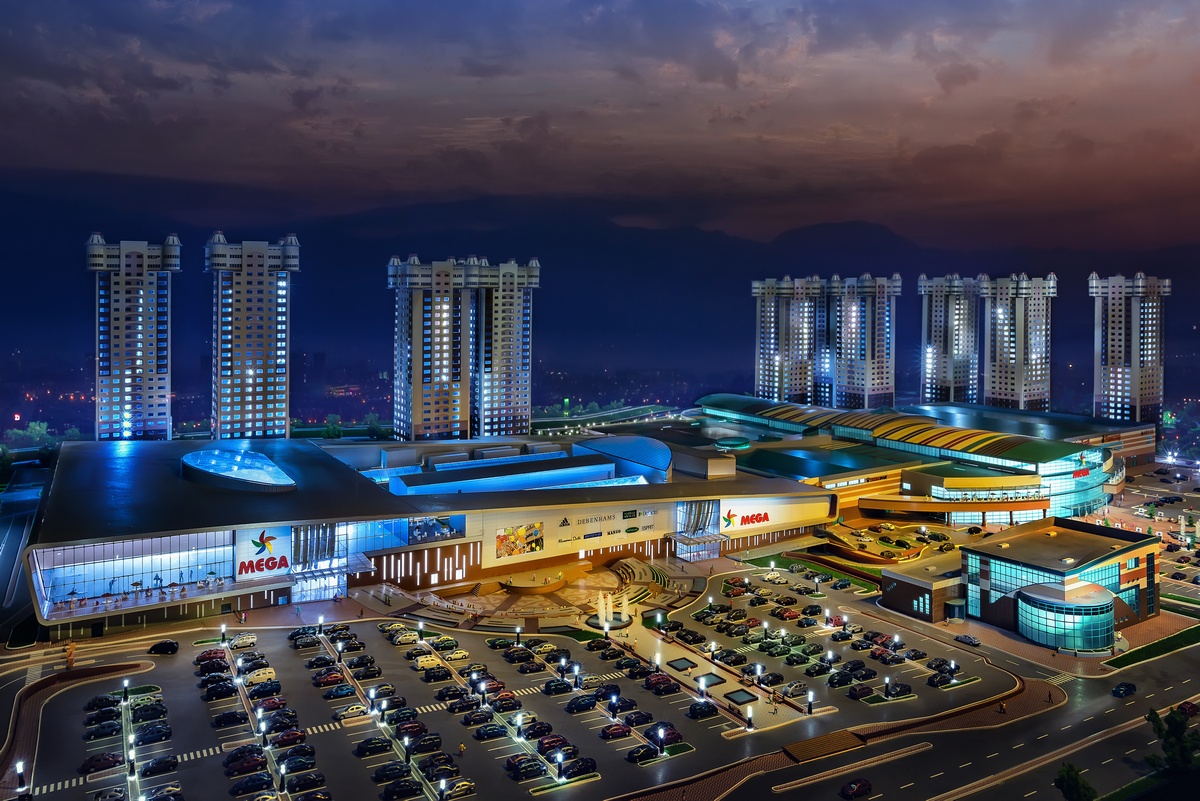 By the way, Almaty is a great example of combination of eastern architecture traditions with soviet ones. Locals have gotten accustomed to it however foreigners are astonished by weird construction shapes that can be found on every step there. Now, let's get back to Bazaar: spirit of the past can be felt there, families keep going to a same vendor, they are sure to bargain and have philosophical conversations preferring them to talks about politics – "let them talk about it in the capital". What comes as a surprise to Russian-speaking tourists, there are no price tags, "cheap" signs stand by almost every product so there is no way to do without talking and bargaining – each has own concept of "cheap". We purchase apples, flat cakes – as delicate as can be, hot samosa – and move on.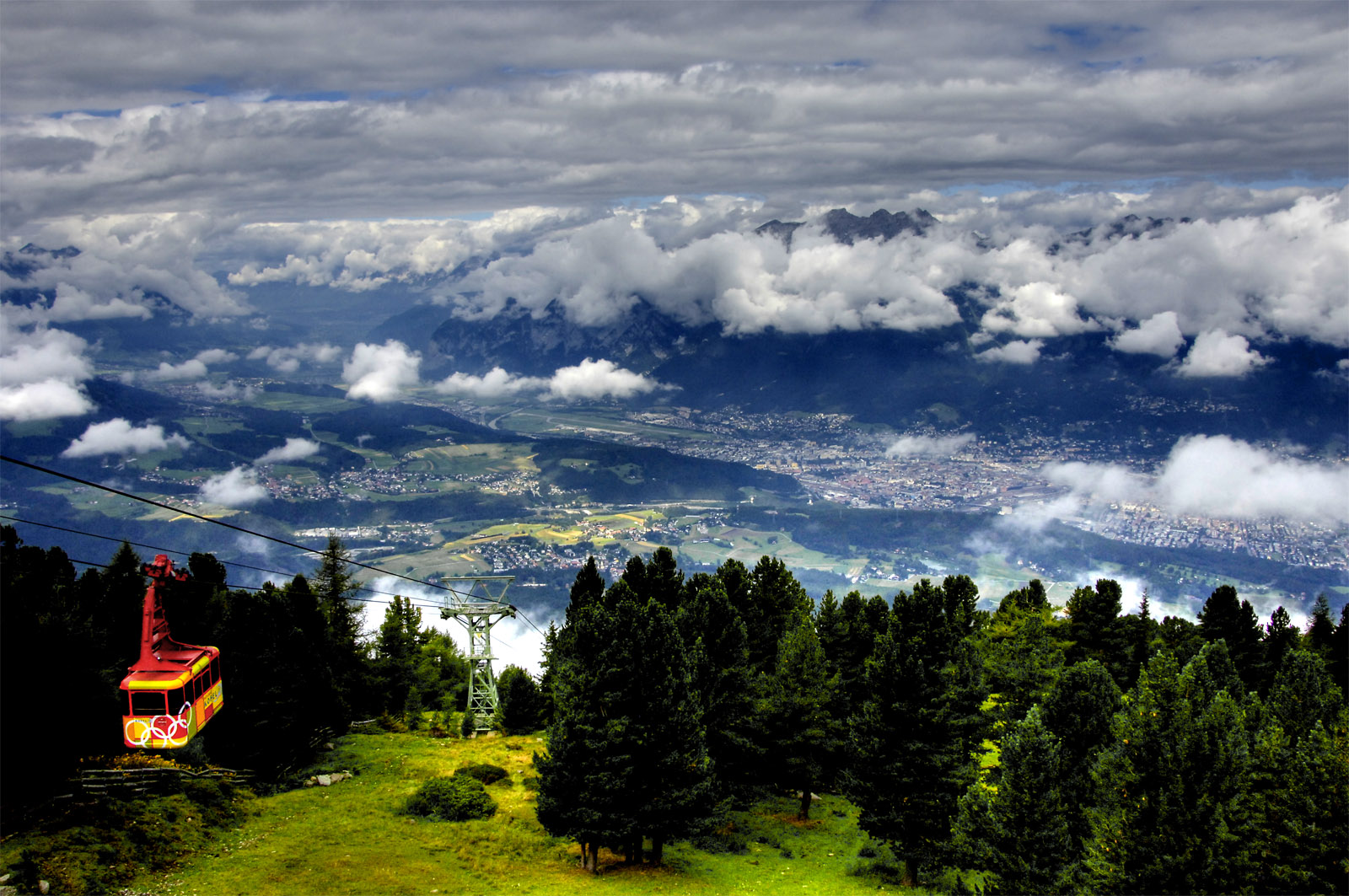 Almaty has an Arbat of its own – a pedestrian street filled with vintage shops, workshops of artists and showrooms of famous designers. It is situated on Zhibek Zholy Avenue between Abylai Khan Avenue and Kunaev Street. It is the nosiest place in city centre; in nights painters give way to musicians and any tourist who happens to be there feels like a character of a Kazakh music video that's being filmed there night and day. As a matter of fact, everything is very unusual, all attributes of a metropolis – fast food chains, brand shops, famous bars but still everything is distinctive somehow even more so with mountains "looking" from everywhere around.
Not visiting a peak while in Almaty is a crime. Especially with municipality doing everything for locals and visitants to enjoy beauties of nature. Comfortable cable car line to Kok Tobe Mountain departs not far from Arman Cinema. Views that open before your eyes on your way up take your breath away – good thing is that invigorative air quickly brings it back. Up there cozy zoo, a fountain, several viewing platforms where it is customary to confess your love, The Beatles monument and segways expect you. And you should go down on a high-speed attraction FastCoaster. This is an adrenaline-filled trip, during which 45 km/h feel much more lively than in a car and it will have the panorama of Almaty forever imprinted in your memory.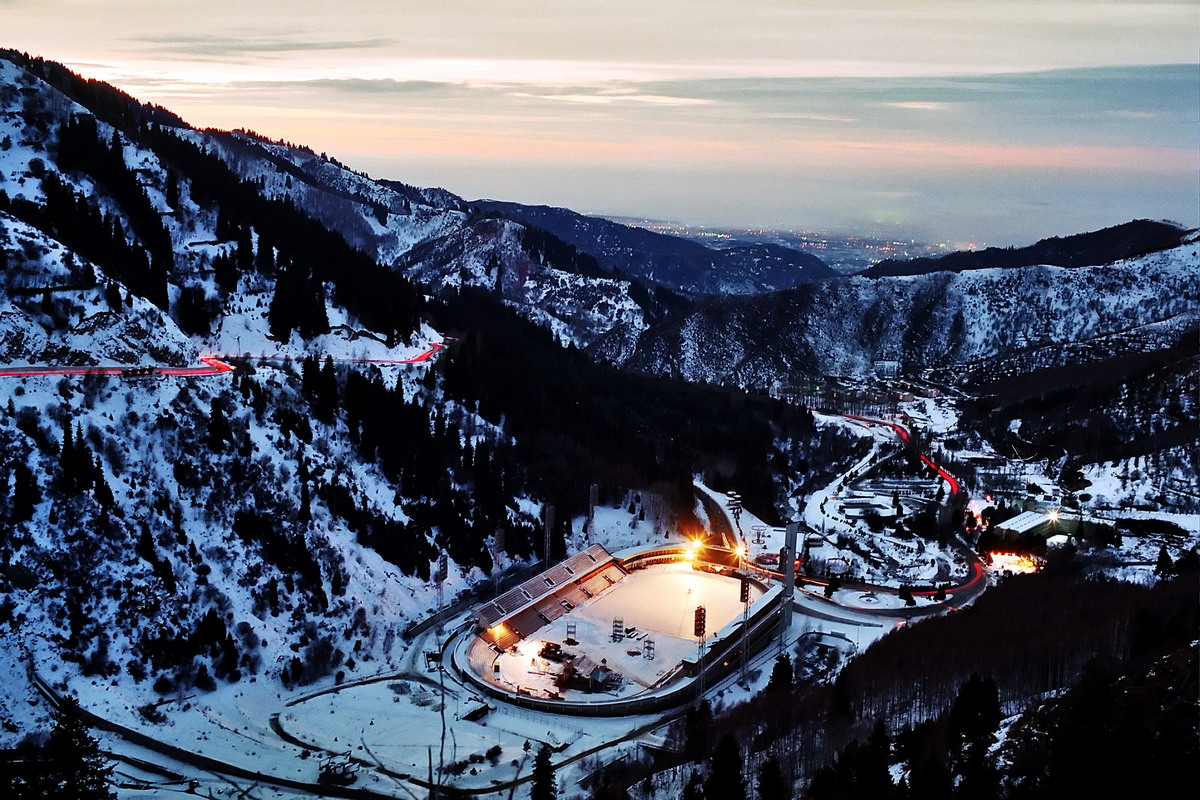 To have some rest from extreme you may want to go to a giant Gorky Park that is a century and a half old. The word is, it hasn't changed since soviet times, even cotton candy and ice cream preserved "that very" taste. Elder people come there for nostalgia and calm attractions like Panoramic Wheel while youngsters prefer having loud picnics on grounds and having fun at local aquapark. Also, one of the largest animal shelters in Central Asia got settled there. Now that we've mentioned it, there is an interesting social program for Almata citizens – to become a guardian of one of the animals. If one really feeds, helps support and takes care of an animal, one gets a certificate and life-long free entrance. Therefore many locals go there as if for work – to help a fellow creature.
On the outskirt, where Shymbulak Area comes close to the city, high-end and high-altitude base for active recreation operates. At the altitude of two thousand meters above sea level perfect pistes, ice rinks, ski ramps, ice town for children and everything one can imagine is at the service of guests. The beauty of it is that when going to ski there you enjoy winter sports in full swing while remaining to have rest at a developed city with a million and a half of population, where there are things to do in evenings when tired. Thus Almaty becomes some sort of Mecca for active recreation fans. Good thing is that state and city authorities realize it so they keep developing it and building new stuff. In the territory of the Southern Capital, aside from Shymbulak, there is a separate ski ramps complex and a unique Medeu skating rink. All in all, healthy adrenaline is there in abundance and only a lazy one wouldn't talk about real possibility of holding Winter Olympics there.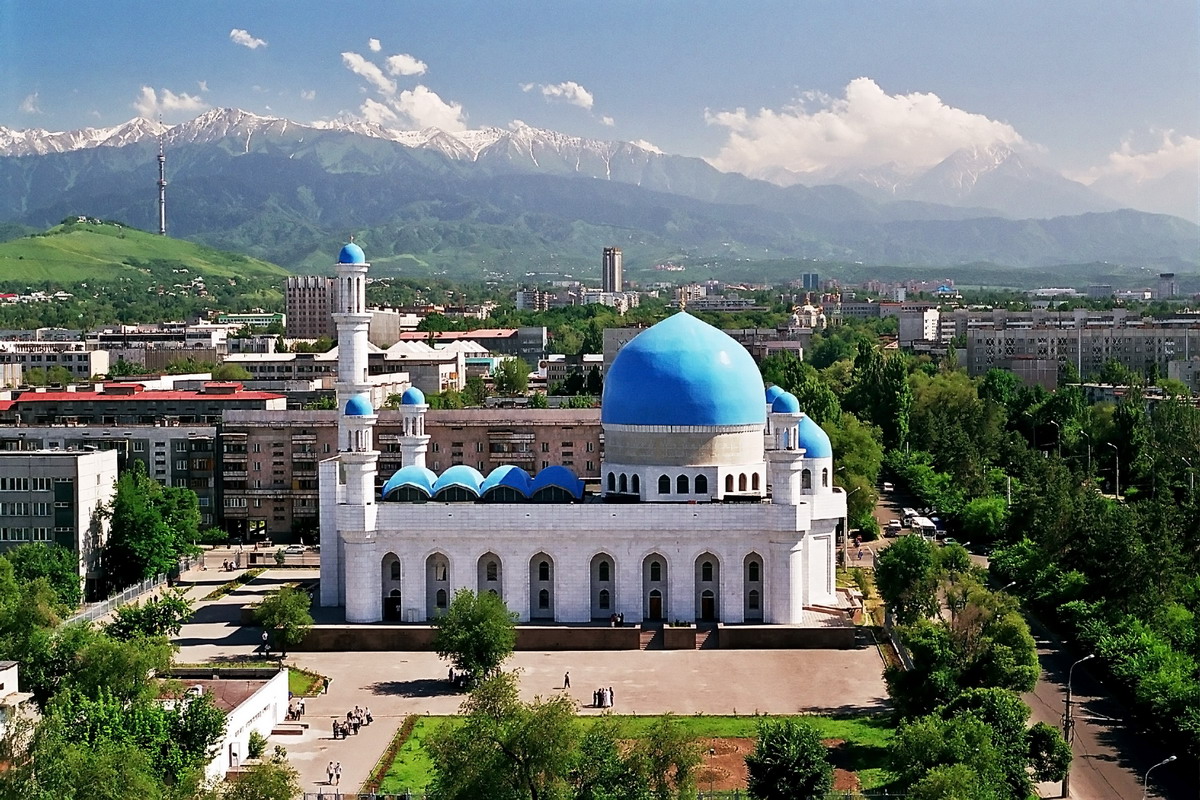 Surprisingly, we almost haven't talked about city centre, however, it deserves attention. Aside from Arbat, it is worth having a walk around so called Golden Square – Gogol Street, Muqaghali Maqataev Street and Zhelkostan Street. This is the basis of the city with passages, interesting bars, night clubs and expensive restaurants. If glitz and night life isn't your cup if tee, we suggest you have some great time on the famous Reconciliation Bench at Gogol street – if it is free, of course. While sitting on it, you have a chance to have a close look at citizens who seemed to have sighted with relief when rush of the capital moved to Astana and they started living lives they the way they enjoy – deliberately, going in for sports and admiring nature.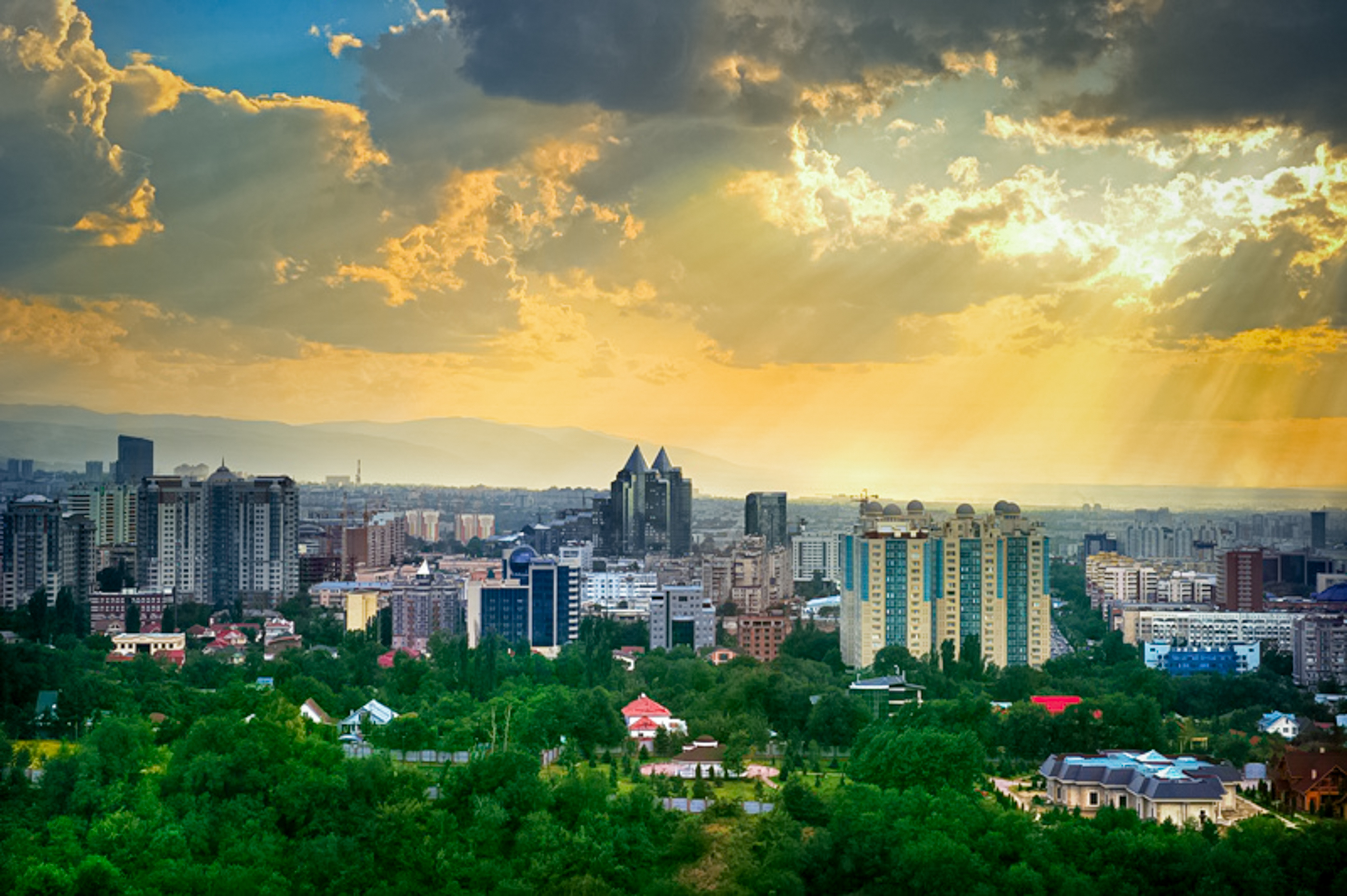 Unfortunately, you'll hardly manage to bring inimitable color and spirit of Almaty back home, but you can still purchase souvenirs there that will sure remind you about time you've spent there. It is customary to take home tubeteika, beautiful crockery and tasty delight: famous chocolate from Rahat factory and kazy – extremely tasty horse sausage. Well, enough of words – go there, even more so with winter in full swing which means that skis have already been lubricated – after all, there is a reason why the Kazakhs have built all that stuff!