Presentation of a book by the President of Kazakhstan Nursultan Nazarbayev "The Era of Independence" in Kyiv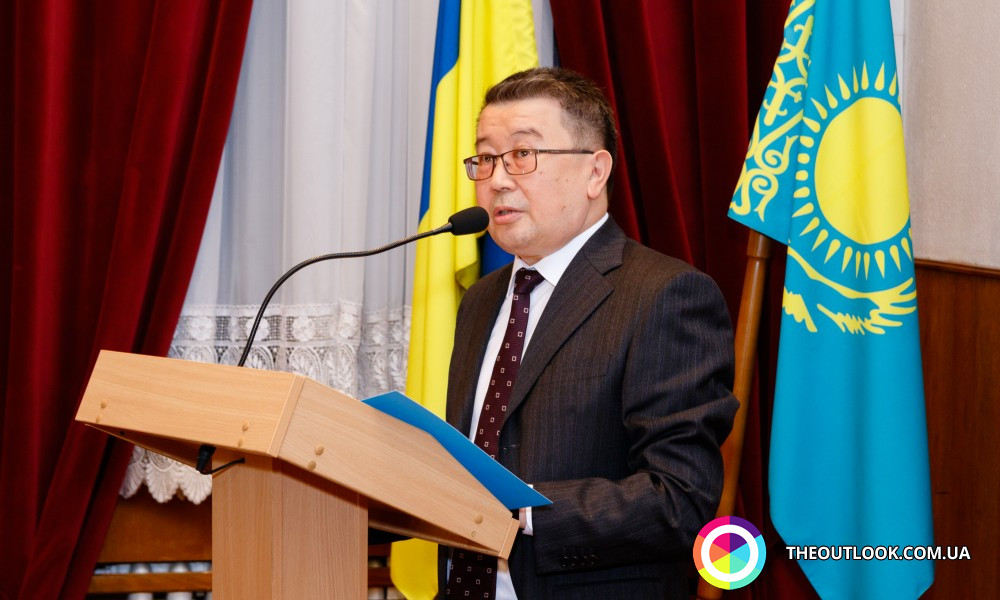 The Ambassador Extraordinary and Plenipotentiary of Kazakhstan to Ukraine Samat Ordabayev organized an event on the occasion of the presentation of the book of the President of Kazakhstan Nursultan Nazarbayev "The Era of Independence".
Starting the holiday, the head of the diplomatic mission congratulated all those who came to the west, told about the history of the book's release and the importance of the release of such publications.
The Ambassadors Extraordinary and Plenipotentiary ofTajikistan, Kyrgyzstan, Moldova, Uzbekistan, representatives of authorities, the public communities and the mass media came to express their respect and congratulate Mr. Ordabayev.
"The main purpose of the presentation is to acquaint the Ukrainian public with the existing experience of transformation of the state in various areas, which has taken place in Kazakhstan for 26 years. The book reflects the author's view on the latest history of Kazakhstan, the revolution of the country's development, a deep understanding of trends, motives and internal mechanisms for the adoption of certain political issues in response to internal and external challenges over 26 years of Independence" - said Mr. Ambassador.The considerable attention is given to three waves of modernization of Kazakhstan. Due to the First and Second Modernizations, the tasks of dismantling the totalitarian system and building a market economy, early entry into the top 50 most competitive countries of the world, were successfully solved. The third modernization is aimed at renewal of the country and its promotion in 30 prosperous states in a new global reality.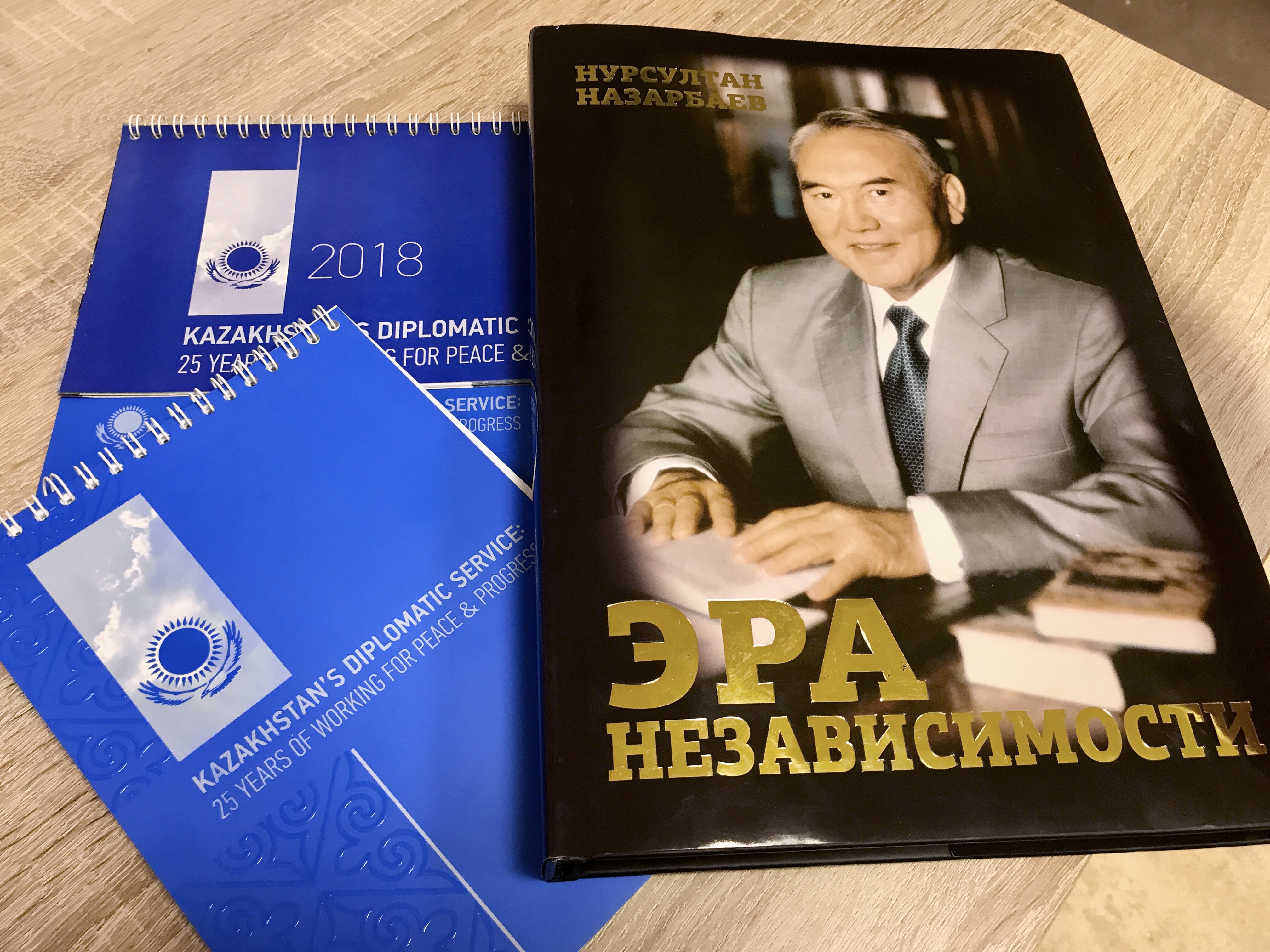 The book presents 33 main achievements of the Independent Kazakhstan (1991 - 2017), among which there are the such interesting and meaningful as the following ones:
A strong national currency, the tenge, is a symbol of economic independence, which has become one of the main prerequisites for success and prosperity.
• A new capital of the state - Astana - has been built, which embodied the blossoming, power and strength of the people, becoming a symbol and pride of the new Kazakhstan.
• For the first time in history, the post-Soviet state has led the Organization for Security and Cooperation in Europe. Kazakhstan has convened the Summit of OSCE Heads of State in Astana for the first time in 11 years.
• In 2015, President N. A. Nazarbayev announced the course of the Five Institutional Reforms, which included the reform of the state apparatus, the law-enforcement system, industrial policy and the growth of the middle class, the formation of the identity and unity of the nation, and the democratization of the state. As an effective mechanism for implementing the announced course, a detailed Plan of the Nation "100 Specific Steps" was adopted.
• In 2017, President Nazarbayev announced the Third Modernization of Kazakhstan. There was a start to three processes of renewal of the state and society: political, economic and spiritual modernization.