Ambassador of Kuwait to Ukraine Holds Reception in Honor of the National Day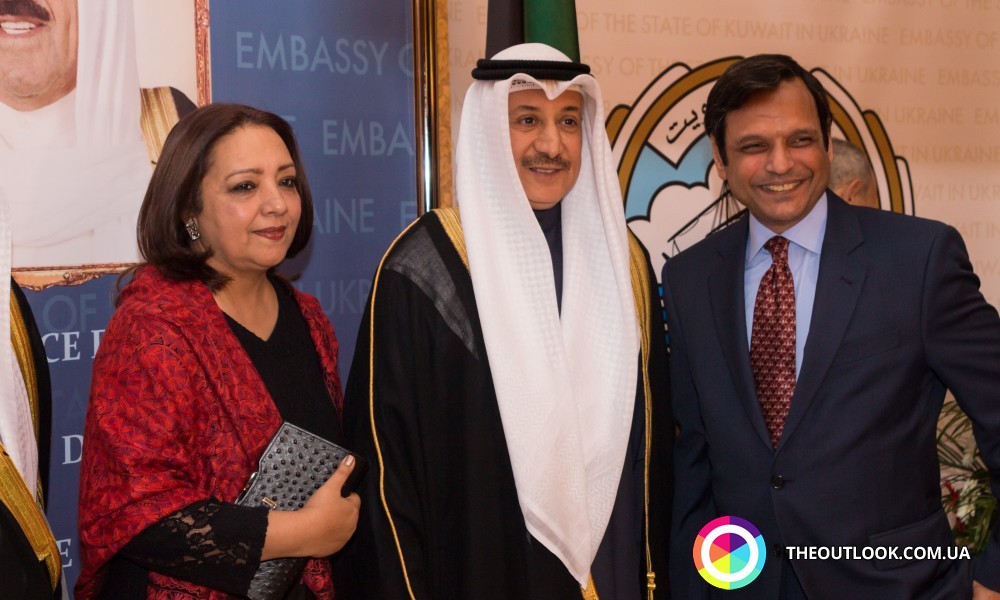 Solemn event was held on the occasion of 55th anniversary of Independence of the State of Kuwait and 24th anniversary of the country's liberation. Ambassador Extraordinary and Plenipotentiary Mr. Yousef Al-Gabandi greeted guests in person, together with representatives of Kuwaiti diplomatic mission.
While congratulating his fellow countrymen on the main holiday of the country, Mr. Ambassador recalled events of liberation of Kuwait; the diplomat also thanked everyone present for responding to invitations.
Heads of diplomatic missions of such countries as Lebanon, Morocco, Iraq, Iran, India, Palestine, Qatar, Saudi Arabia and many others attended the event. Also, representatives of expatriate communities, international, Islamic, non-governmental and charity organizations joined the celebration.
Kuwait conclusively proclaimed independence on February 25, 1961 and the National Day has become one of the most important festive occasions in the country ever since. Annually the holiday is celebrated in a big and loud way. Demonstrations, street parties, various shows and fireworks displays are held. Crowded streets make for a bright running-high sea of large and small flags of Kuwait! Young and elderly Kuwaitis put on national clothes to participate in celebrations. Majority of families prefer spending the holiday visiting relatives and friends.