Ambassador of Lithuania Holds "Meeting with the Country"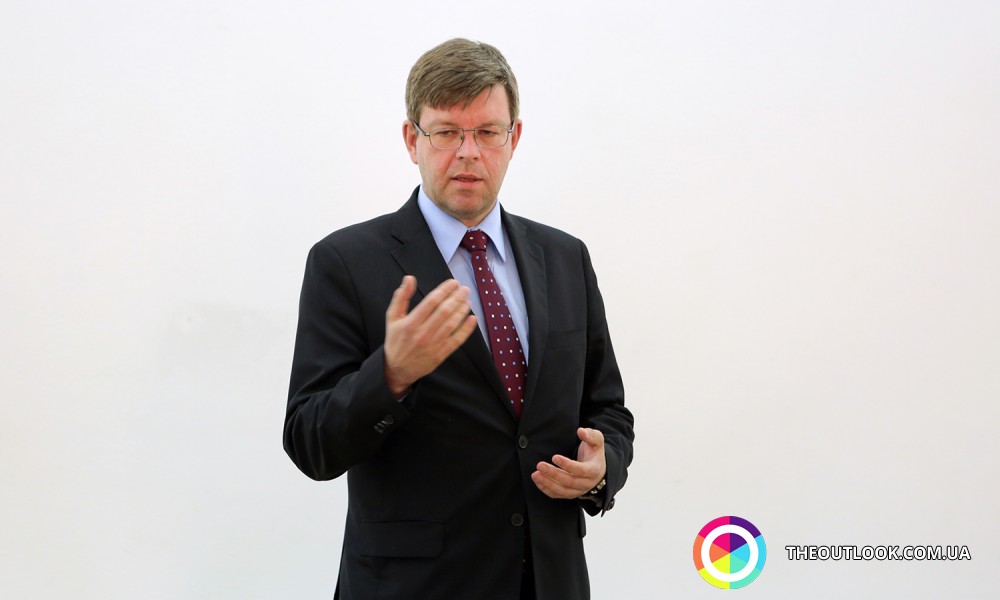 Ambassador Extraordinary and Plenipotentiary of Lithuania to Ukraine Mr. Marius Janukonis held a "Meeting with the Country" within the framework of exhibition of modern art of North Baltic countries and Ukraine "Identity. Behind the Veil of Uncertainty".
All the guests of the event had an opportunity to learn more about Lithuania, talk to representatives of the Embassy, in particular with Mr. Ambassador, Third Secretary Ms. Ruta Rudinskaite, Cultural Attaché Mr. Jurgis Giedrys and Olexandr Butsenko, director of Ukrainian Centre for Cultural Studies in person.
Prior to the meeting all the guests wee provided with opportunity to study the exhibition and pay special attention to works by artists from Lithuania: Arnas Anskaitis and Kristina Inchiuraite.
This year Ukrainian culture space was filled with Lithuania: exhibitions, concerts, creative workshops, art and literature festivals, performances. And all of these thank to a large-scale program of culture partnership "Lithuania-Ukraine 2016".
"Meeting with the Country" format is planned within the framework of international project "Identity. Behind the Veil of Uncertainty" for presentation of participating countries - Denmark, Estonia, Island, Latvia, Lithuania, Norway, Finland and Sweden - that aims for informal acquaintance, stereotypes overcoming and openness.