Newly appointed ambassador of Kuwait in Ukraine awarded deputy of Minister of International Affairs with letters of credence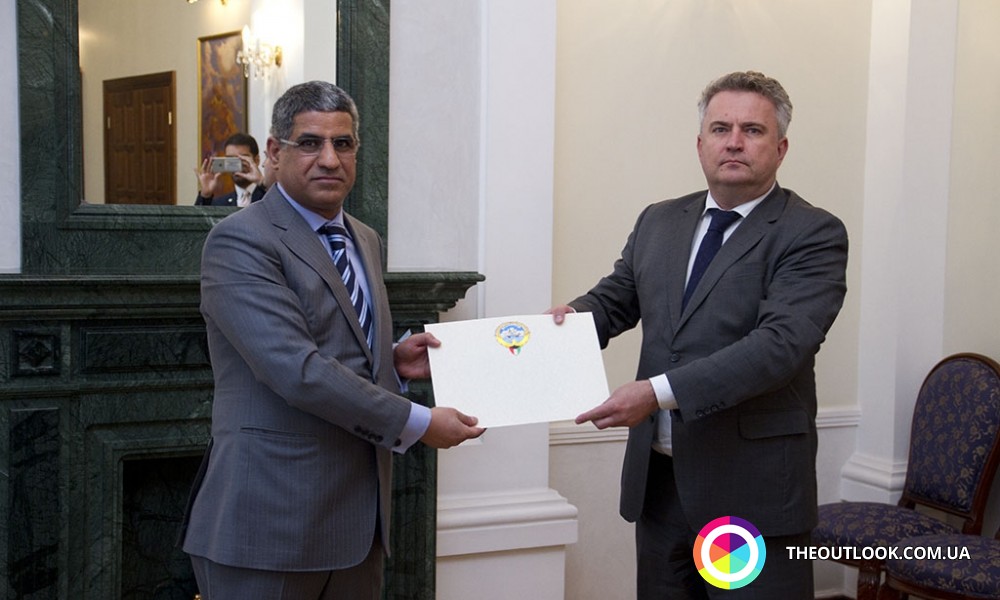 The deputy of Minister of international affairs of Ukraine Serhii Kislitsa accepted copies of the letters of credence of newly appointed Ambassador Extraordinary and Plenipotentiary of Kuwait state in Ukraine Rashid Hammad Al Advani.
Serhii Kislitsa congratulated the ambassador of Kuwait with the beginning of diplomatic mission in Ukraine and made an emphasis on the readiness of our state for further collaboration with Kuwait state, particularly, in political, economic, and medical scopes.
The ambassador Al Advina has reported that Ukraine is the important partner of Kuwait and has assured that he is going to put maximum efforts for maintenance of friendly Ukrainian Kuwait relationships.