The ambassador of Turkey arranged an official reception in honor of Republic Day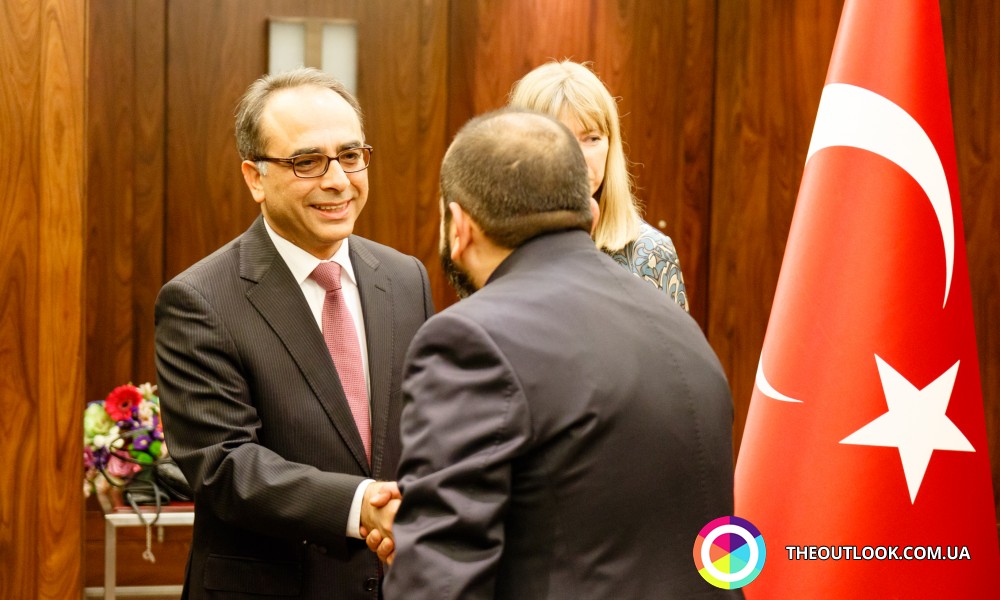 The Ambassador Extraordinary and Plenipotentiary of Turkey to Ukraine Yönet Can Tezel organized an official reception in honor of Republic Day. The colleagues, particularly, the heads of diplomatic missions, representatives of the church, businessmen, community and mass media came to express their respect and congratulate the head of mission.
The guests included Ambassadors Extraordinary and Plenipotentiary of Belarus, Georgia, Vietnam, Palestine, Malaysia, Moldova, Uzbekistan, Slovenia, Pakistan, Mexico, Argentina, Sudan, Belgium, Netherlands, Canada, Japan, Kyrgyzstan, and Portugal.
Annually, on the 29-th of October, the citizens of Turkey celebrate the national holiday, particularly, Republic Day. This holiday was established in the memory of the republic announcement in 1923.
On the 23-rd of April, 1920 in the course of Greek Turkish war the Great national meeting of Turkey was organized that announced Turkish Republic. However, Turkish Republic received an official recognition only in 1923.
On the 29-th of October, 1923 Mustafa Kemal Atatürk officially and finally announced Turkey as the republic. Afterwards, in Great national meeting of Turkey the election was arranged, upon the results of which Atatürk was elected unanimously as the first president of Turkish Republic.
For the first time, the celebrations dedicated to the Day of Republic happened in a year after the republic announcement. This holiday obtained an official status in 1925 and since then it has been celebrated at the national level.
On the occasion of the Republic Day in Turkey there are different official and entertaining events while the celebration is, certainly, finished with the colorful fireworks. By the way, the celebration lasts for thirty-five hours as the Republic Day starts being celebrated at 1 pm on the 28-th of October, and ends exactly at midnight from the 29-th to 30-th of October.