The ambassador of Turkmenistan organized an official reception in honor of 25-th anniversary of Independence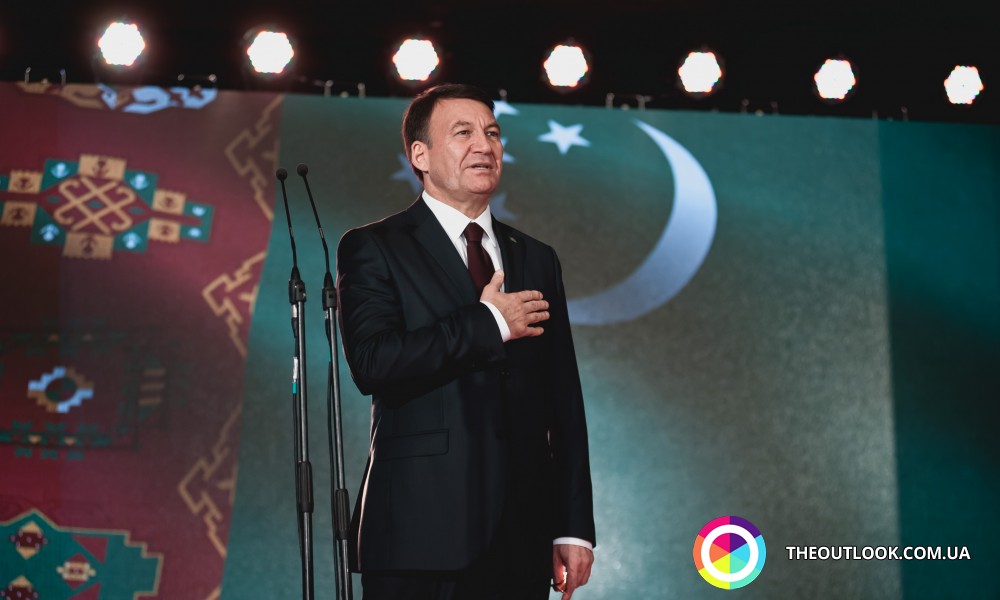 The Ambassador Extraordinary and Plenipotentiary of Turkmenistan to Ukraine Nurberdu Amanmuradov organized an official reception in honor of the 25-th anniversary of the Independence of Turkmenistan. This day the colleagues came to congratulate the Head of diplomatic mission, particularly, diplomats, representatives of church, Ukrainian politicians, community as well as mass media.
Among the guests of the reception there were Ambassadors Extraordinary and Plenipotentiary of Afghanistan, Armenia, Bulgaria, Hungary, Kyrgyzstan, Kazakhstan, Uzbekistan, Tajikistan, Iran, Israel, Moldova, Kuwait, Saudi Arabia, Romania, Georgia, Syria, Serbia, Indonesia, Palestine, Sudan, and Pakistan.
The Independence Day is the main national holiday of Turkmenista. It is celebrated annually on the 27-th of October in commemoration of the gaining of independence on Soviet Union by Turkmenistan in 1991.
On the 27-th of October, 1991, the Supreme Council of Turkmen SSR the legislative act was accepted named 'About the independence and fundamentals of state structure of Turkmenistan. Turkmen Soviet Socialist Republic claimed its national sovereignty one of the latest.
As well as in the majority of other countries of former USSR, Independence Day in Turkmenistan is celebrated in a very large-scale and bright manner. In most cities of the country the massive public festivals, concerts and other festive events are organized. At the central square of the capital of Turkmenistan, Ashkhabad, the military parade is arranged. The holiday is finished with the traditional salutes and fireworks.
Some days before the holiday, also, there are the ceremonies of award of the most eminent activists of politics, sport, art, and culture in Turkmenistan.