Embassy of Turkmenistan Holds Round Table in Kyiv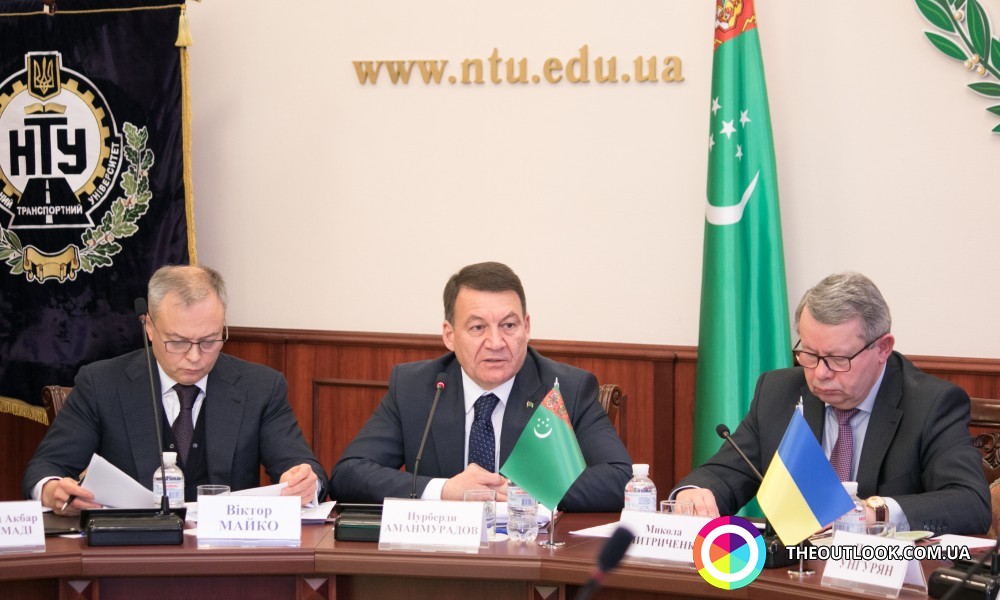 Main topic of the event, held in the Hall of the Board of Academics of National Transport University was "Global Sustainable Transport Conference in the Context of Developing International Cooperation".
Session of the round table, dedicated to outcomes of Global Sustainable Transport Conference that had taken place in Ashgabat under the auspice of the UN, was attended by representatives of state bodies, employees of ministries, experts from field-oriented Kyiv higher educational institutions, representatives of Turkmen expatriate community as well as Ambassadors of foreign states to Ukraine, among them heads of diplomatic missions of Afghanistan, Belarus, Uzbekistan, Iran, Moldova and Georgia.
Ambassador Extraordinary and Plenipotentiary of Turkmenistan to Ukraine Mr. Nurberdi Amanmyradov thanked all the guests of the event for showing interest in actively developing transport infrastructure of the country.
Meeting at the round table became a platform for acquiring comprehensive field-oriented information and exchange of professional opinions. Participants discussed in detail outcomes of the conference, noting that initiatives of Turkmenistan in development of regional international cooperation in the area of transportation systems won widespread support and acknowledgement among global community. The country actively integrates into global economic space by creating ramified, combined infrastructure of transport connection and transit that covers vast of continental Eurasia with access to marine terminals of the Black Sea and Baltic regions, South and South-Eastern Asia as well as the Middle East.
Please, visit gallery to see photo report on the event.