Nihongami: Topknot as a aign of status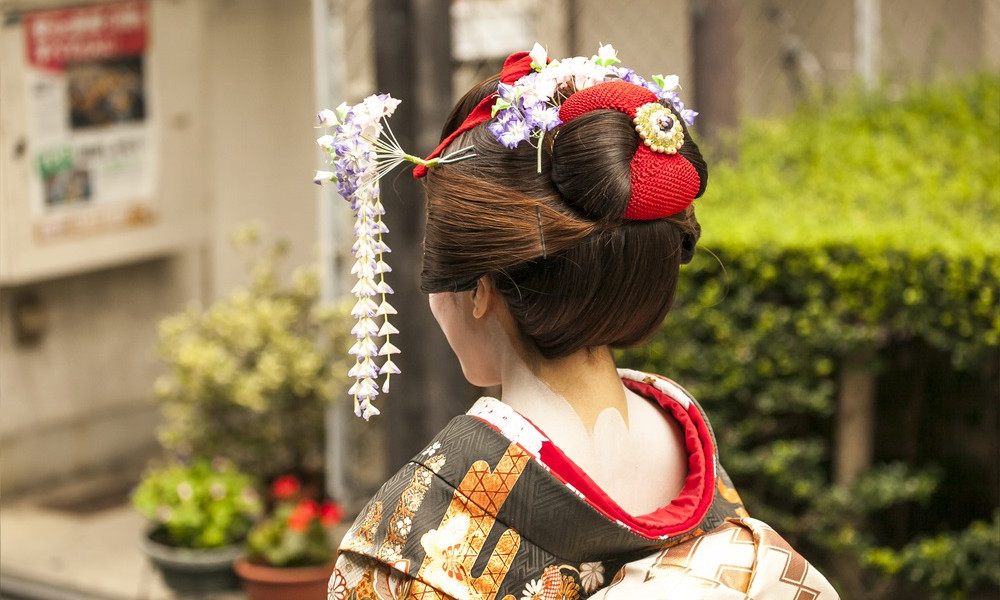 Nihongami is a certain way to arrange hair in Japanese tradition. Interestingly, in the Land of the Rising Sun hairdos were legally controlled and served as some sort of dress code for ladies of different social statuses and classes. Therefore, each class had strictly determined corresponding outfit and hairstyle and those laws are still obeyed by geishas and their apprentices.
Nihongami translates from the source language as Japanese hair. In the broadest sense, this notion includes all national hairdos in Japan, both male and female. However, the term most frequently means hairdos of female part after all, the ones that originated in the country in Azuchi-Momoyama period (1568 - 1603) and concluded formation in Edo era (1603 - 1868).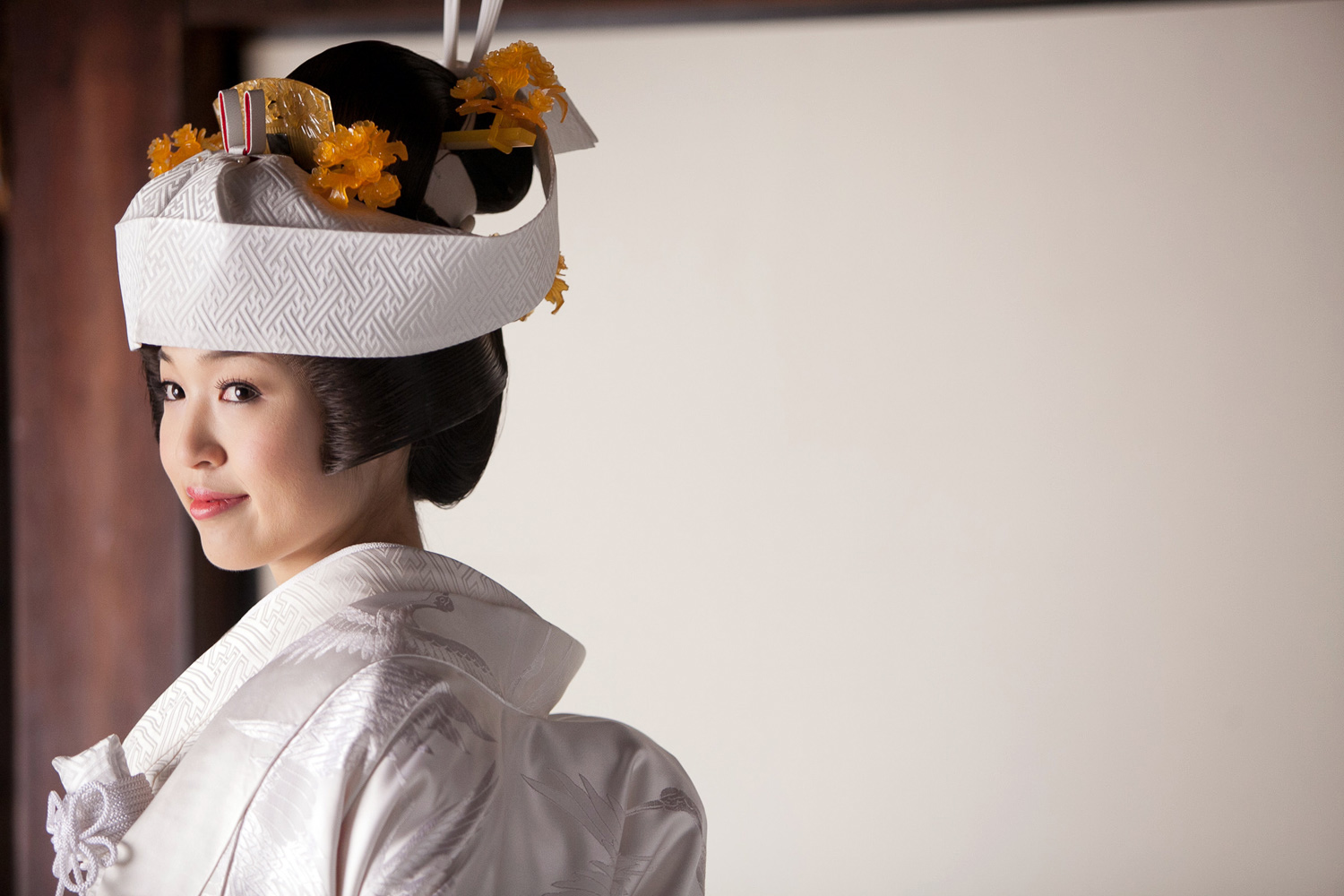 Photo animacity.ru
The Japanese cherish their culture reverently therefore among other things they respect traditions, and for some representatives of the nation they are still an essential law. Nihongami is worn by maikos (apprentice geisha), geishas, performers of folk dances as well as kabuki theatre actors.
Besides, local citizens even came up with a festival for their traditional hairdos – annual "Comb Festival" (Kushi Matsuri). In late September in Kyoto recognized artisans recreate colorful hair ornamentation in strict compliance with historic traditions.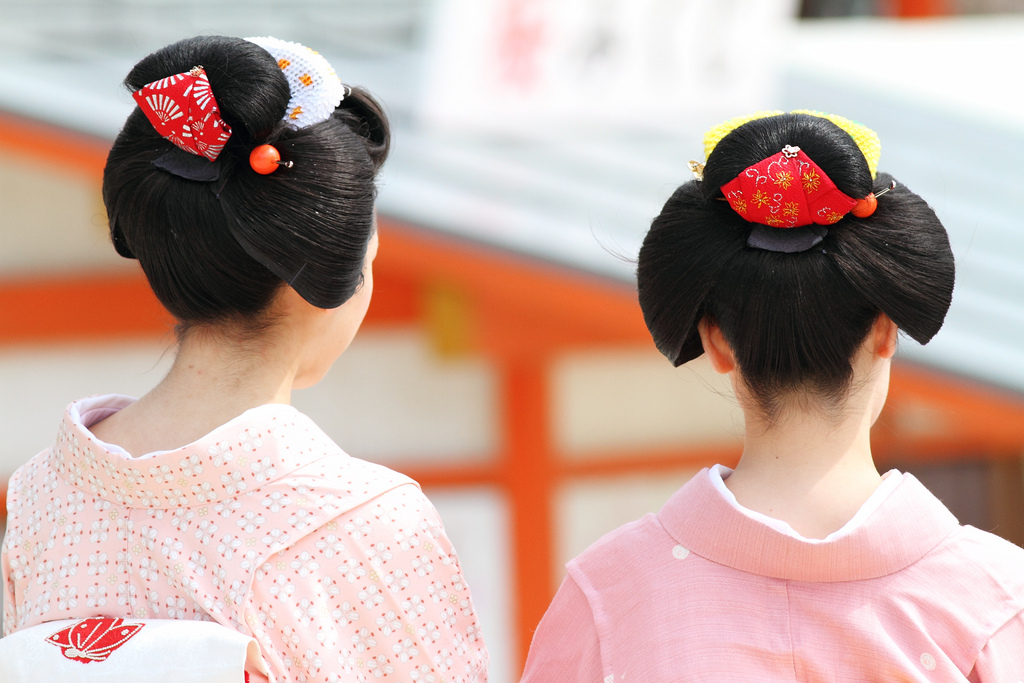 Photo flickr.com
Baseline for any Japanese hairdo is a double-folded queue (chonmage). Even samurai and sumo wrestlers arrange their hair this way. Main difference of male version from female is in whimsical and ornate decoration. At that numerous variety of versions of this adornment traditionally exist thus dividing nihongami into types by social class of a person wearing it. In this respect, every trifle matters.
Read also: Kintsugi. Japanese art of restoration
Main indicator of a status is location of a topknot. In may be arranged high on the back of the head or lower, close to neck. Now, high one is Japanese symbol for sophistication. It befits ladies of samurai social strata or other representatives of high position in own sphere.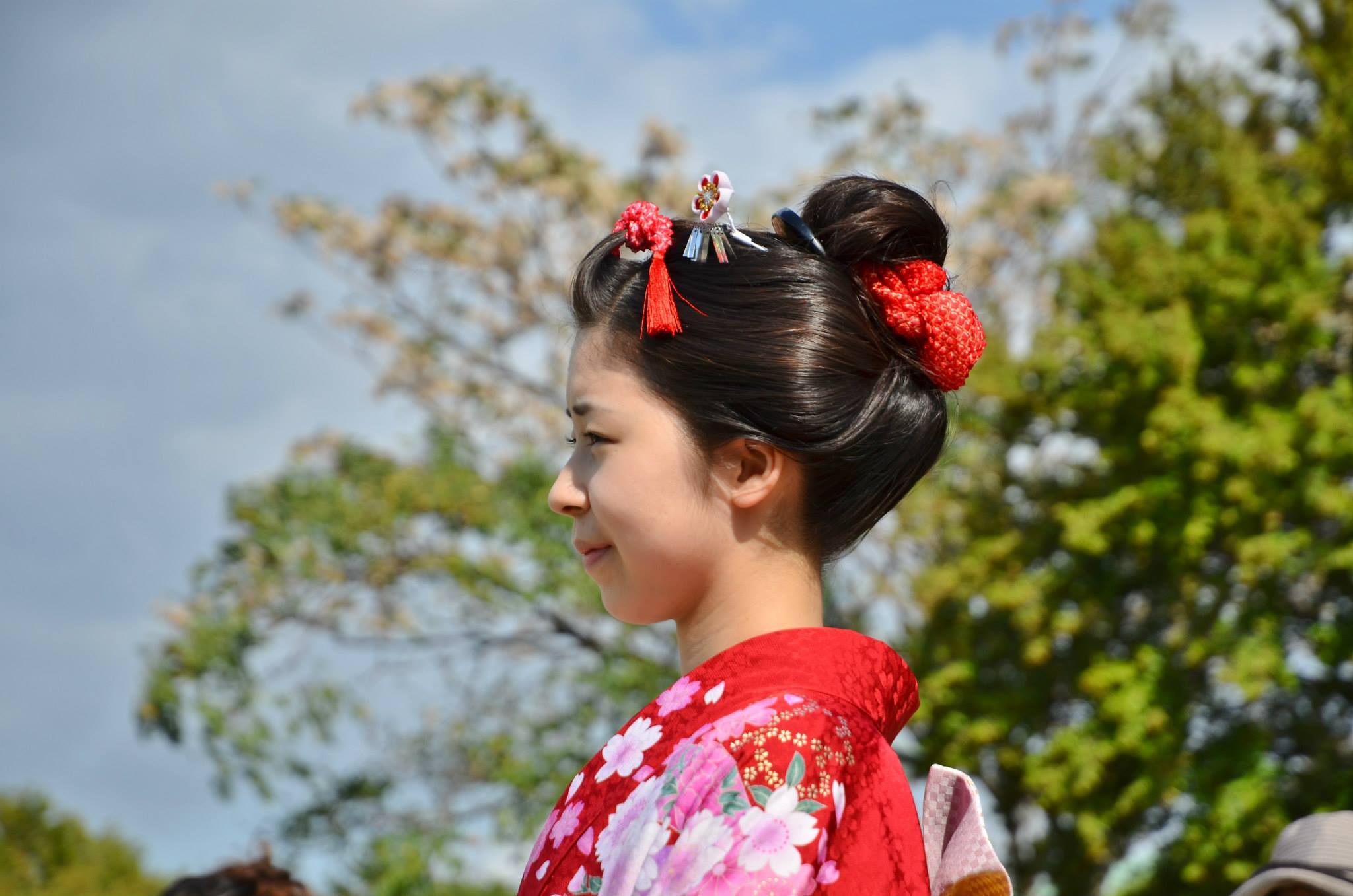 Photo tvoilokony.ru
Mage is the way bun shape is called in Japanese tradition. All hairdos are differentiated based on nature of mage. One of the most widely spread is shimada mage. In order to make it, hair is pulled together, turned upwards and ends are bend inside – the composition resembles an eight from the side. In its central part it is affixed with lacing, thread or a piece of fabric.
Read also: The ghost brush of miss Hokusai
Based on pompous version of this topknot with white lacing, hairdo for women, for instance, from samurai social strata is created. Important thing is that all in all hairdo turns out airy and is tied with accessories very loosely. This elegant set is also worn by modern geishas. In ancient times nihongami of this kind was chosen by "girls from mansions". Such a respectful term was used to refer to servants who worked in homes of samurais thus making them equal to the level that in European tradition, for instance, is called "office employees".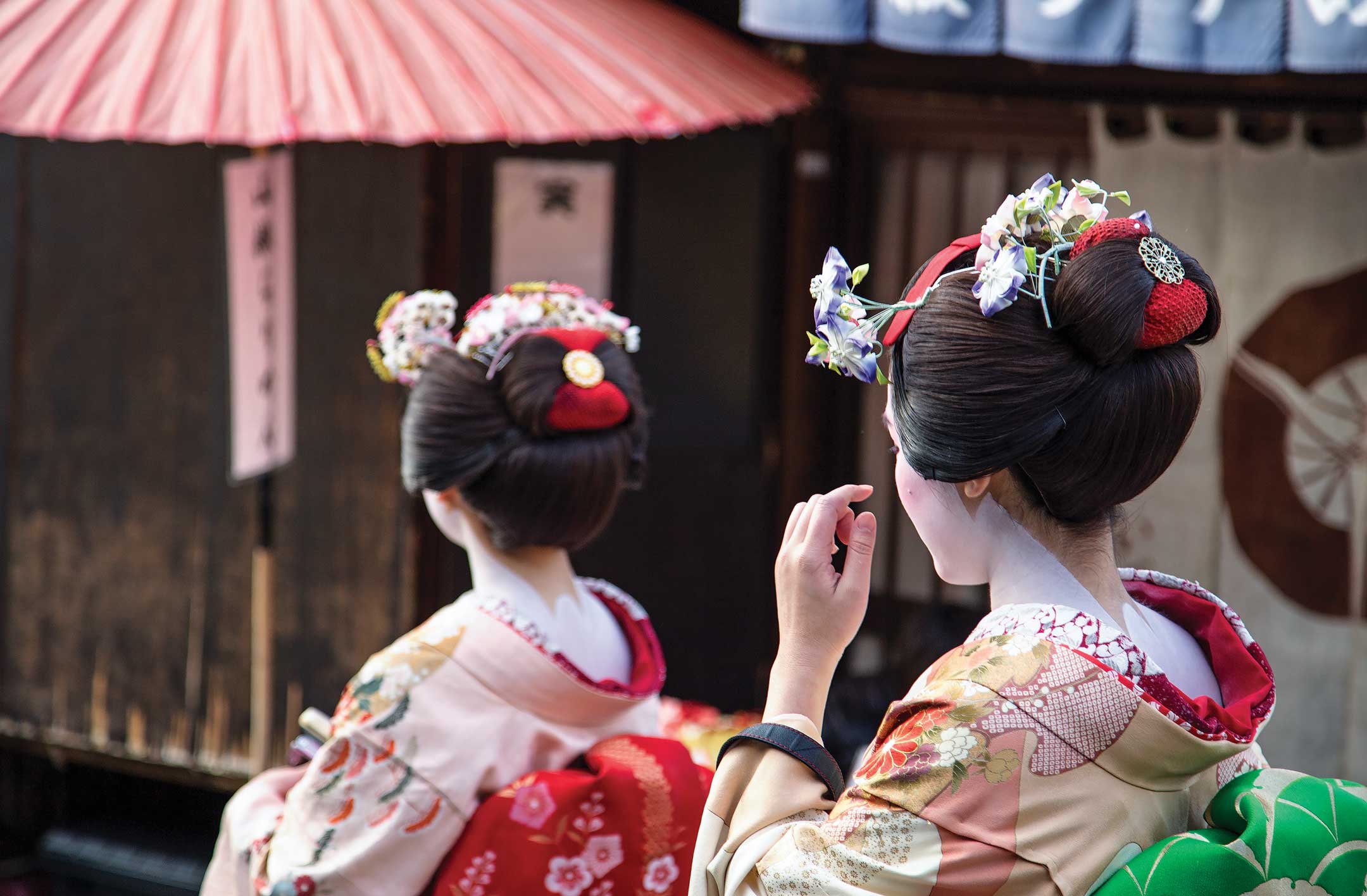 Photo insidejapantours.com
Hairdo with a topknot that is tightly tied in the middle so that a curve gets shaped is called tsubushi shimada meaning "destroyed pyramid". Ends of locks that stick out from top downward get wider to make for what resembles a bow. This version is considered very sweet, flirtatious and playful among the Japanese. Such a set can be located both on the top of the head and in low position. Adornments are more important here, they are affixed to a central part of the topknot. This can be a ribbon of silk or polka-dotted fabric, tied around with silver-colored or gold-colored string to create volume of the hairdo. It is worth mentioning that such adornment (it is called kanoko) caught so much fancy among Japanese women that with time tsubushi shimada became the most hairstyle popular among young citizens.
Read also: Superflat: Concept of contemporary Japanese art

Marumage is a topknot that is not affixed in any way so it visually resembles a loop. It allows different options as to location of hair higher or lower, extended or flattened side locks etc. In Japanese tradition it is considered a typical hairdo for married women.
In Japanese society clear social class differentiation exists, it is emphasized by all means, including general appearance. It needs to be mentioned that such differentiation works even among "women of easy virtue". For instance, the word oiran is used to refer to courtesan of the highest class and their traditional hairdo is date-hyougo (also known as tate-hyougo) that resembles wings of a butterfly or ears of a rabbit. To create it tail is gathered high on top, locks are divided vertically and then are pulled to the sides. Importantly, there is no way such hairdos befit ordinary women.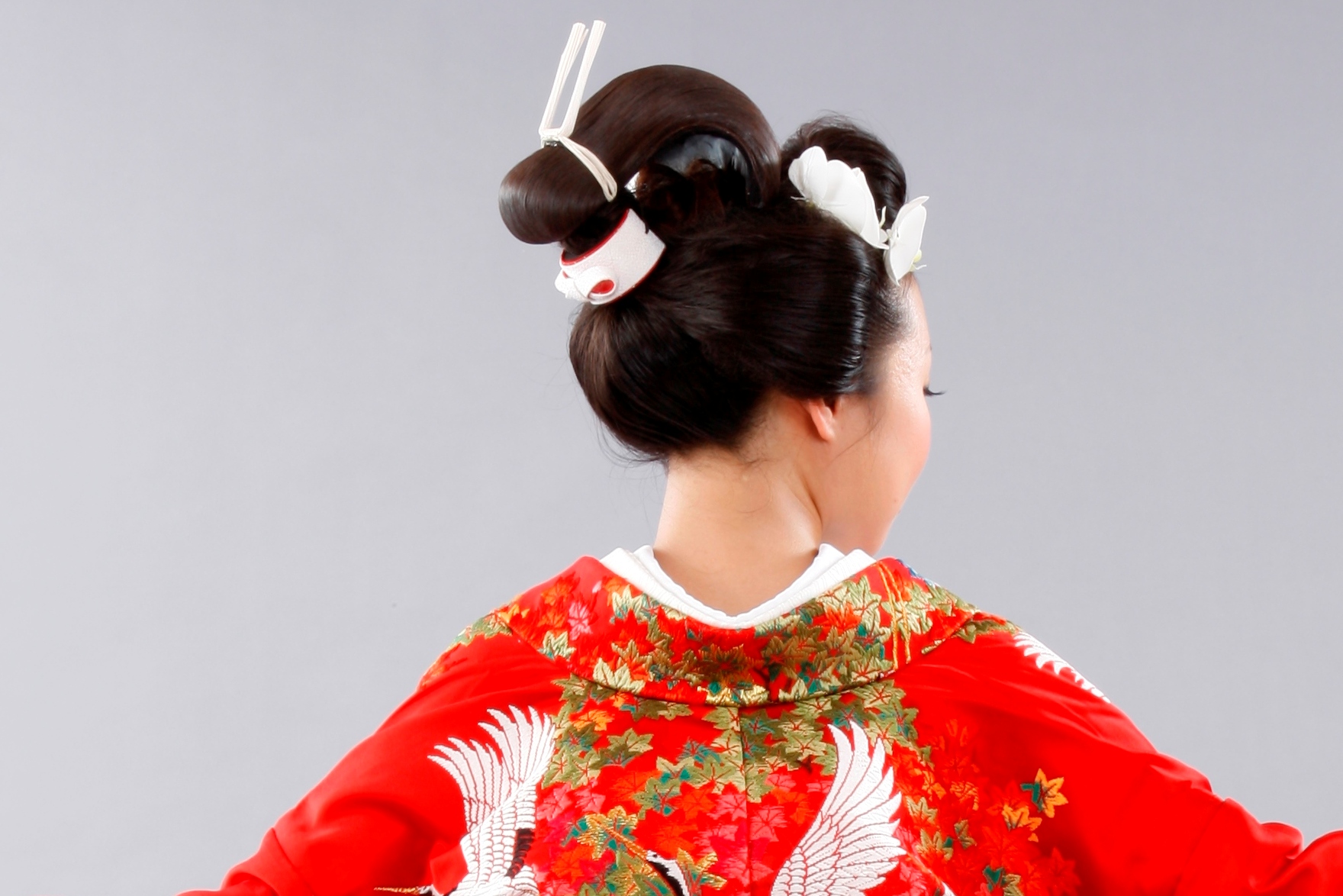 Photo 4.bp.blogspot.com
Decorate hair with different colors and fluffy hair clips rely only on the youngest girls. They are made of soft materials - ribbons, beautiful yarns, brushes, silk fabrics, floral hairpins, etc.

Hair accessories for elder women, on the other hand, are made of expensive materials – silver, ivory, corals or turtle shell. Adornments made of the latter one are distinct for especially skyrocketing prices, so it makes sense that they serve as an indicator of upper crust women. For instance, an ordinary hairpin made of it currently costs about 50 thousand yen (about 480 Dollars).
Cover photo hisgo.com