Ambassador of Kuwait arranged a reception in honor of National day and Day of liberation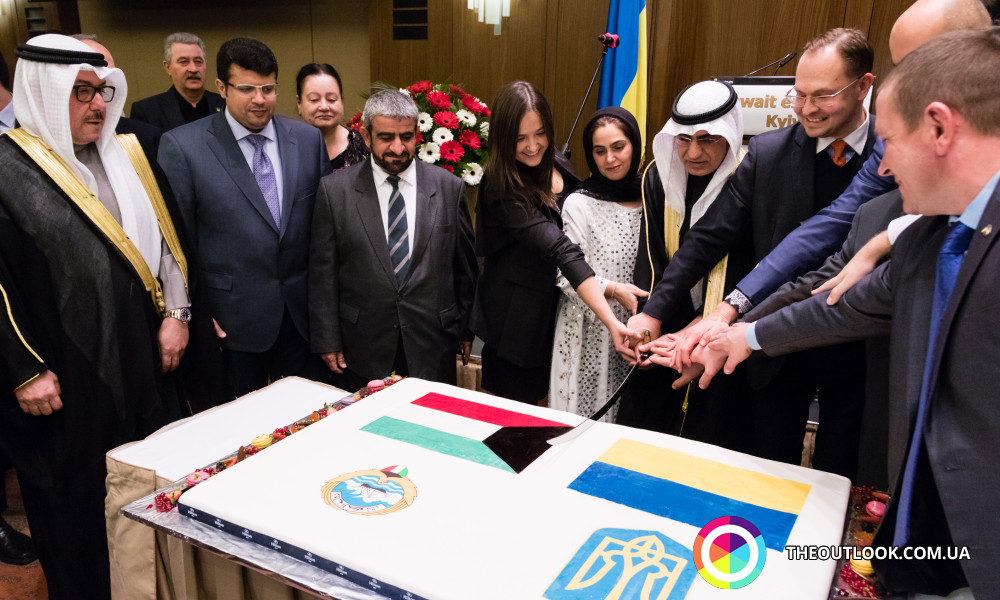 The Ambassador Extraordinary and Plenipotentiary of Kuwait to Ukraine Rashid Hammad al-Advani organized an official reception in honor of National day and Day of liberation of Kuwait. So as to congratulate the head of diplomatic mission with the holiday his colleagues came, such as ambassadors of Iraq, Qatar, Serbia, Bulgaria, Moldova, Pakistan, Belarus, Palestine, Kazakhstan, Turkey, Sweden, Azerbaijan, Macedonia, Tajikistan, Algeria, Portugal, representatives of community, and mass media.
National holiday of state Israel is established in honor of announcement of independence on British protectorate and crowning of emir of Kuwait Abdalla as-Salem as-Sabah on the 25-th of February 1961 while Day of liberation is celebrated in the country on the 26-th of February in honor of liberation of Kuwait during the military operation happened on the 24-28-th of February 1991.
Every year Day of liberation of Kuwait is marked with meetings and assemblies. However, it is mostly the day of commemoration of those who died for the freedom of Kuwait when along all the country the official and memorable events occur with the putting flowers to the memorials and graves of dead people.
In its turn, the National day is reported to have high jinks, and firework shows. At the overcrowded streets the bright sea of flags and pennants of Kuwait carried by citizens. This day the local citizens wear national clothes for participation in the holidays. The majority of families prefers arranging holiday visiting relatives and friends.
How the celebration happened in Kyiv, look at our gallery: