The Ambassador Ruslan Bolbochan started the Honorable Consular Post of Moldova in Lviv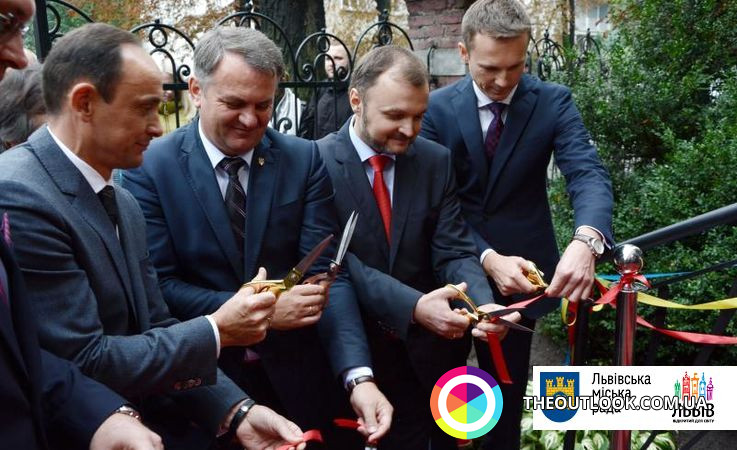 The Ambassador Extraordinary and Plenipotentiary of Moldova to Ukraine Ruslan Bolbochan officially opened the Honorable Consular Post of Moldova in Lviv
The official events dedicated to the mentioned event started from the performance of Hymns of Ukraine and Moldova. After the ceremony of ribbon cutting the deputy head of city Lviv, representatives of Foreign Affairs Ministry of Ukraine in Lviv observed the room of the Consular Post.
'It has been eighteen Consular Post in Lviv, and I think that only it is going to maintain relations and enhance economic conditions of our region and Moldova, as well', reported the deputy head of city Lviv on financial and economic issues Hennadiy Vaskiv.
In his turn, Mr Ambassador gratified the authorities of the city and region for support of the stated proposal. 'I am convinced that with the opening of the Honorable Consular Post our relations will get even better and stronger. Today we have a very important event. I am assured that we are going to accentuate the trading and economic, cultural and humanitarian relations. The next year we are planning to arrange business forum in Lviv', told Mr Balbochan.
'Nearly 50 enterprises work in Lviv region. They have economic networks with Moldova and with the start of Honorable Consular Post these links will get stronger. Our main functions are maintaining cultural, economic, trade connections between Western Ukraine and Moldova' added the Honorable Consul of Republic Moldova in Lviv Volodymyr Gubitski.
The diplomatic department is situated in Lviv at the address: Evgen Konovalets Street, 54.
It is worth mentioning that in the frame of this event it was also the meeting of city head of Lviv with the Ambassador of Republic Moldova in Ukraine where they discussed the future collaboration in the area of economics, culture, and tourism.
The feature is published basing on the materials of Lviv city council website.
Photo is from the website: city-аdm.lviv.ua