Conference 'Belgians in Revolutionary Ukraine 1917-1918' in Kyiv under auspices of Belgian Embassy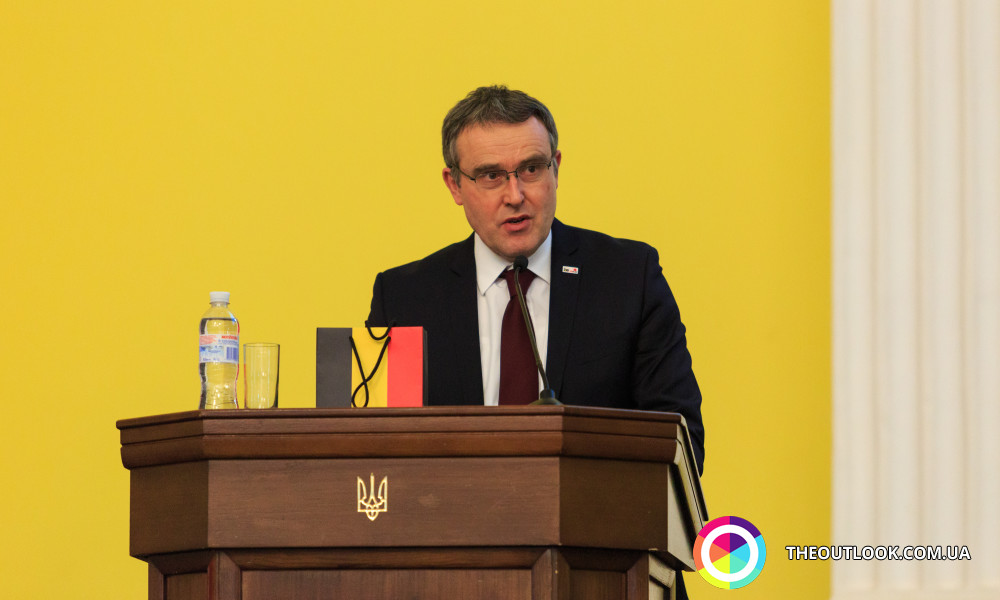 In Kyiv under auspices of the Embassy of Belgium and personally Ambassador Extraordinary and Plenipotentiary Luke Jacobs there was a conference dedicated to the 100-th anniversary of residence of Belgium armored division in Ukraine, exactly the period of revolutionary events of 1917-1918.
The ceremony began with Ambassador Jacobs' speech. He stressed that today's event is a contribution to the global program of events organized by Belgian diplomatic missions in commemoration of the events of the First World War.
The event was attended by Belgian writer August Thieri. As well, it was the presentation of a research group of students from the Ukrainian Academy of Leadership. Belgian filmmaker Arnaut Huben presented his documentary film "The Unsuccessful Heroes - Oscar Thierry" shot in the summer of 2016 in Ukraine, following the path of the Belgian veteran of the First World War, Oscar Thierry.
The military unit, commonly known as "Autos - Canons - Mitrailleuses", counted about 400 people. In 1916, the King of Belgium, Albert I, sent his soldiers to the Galician front in support of the royal army. They participated during Brusilov's entire breakthrough and Kerensky's offensive. For some time, the Bolshevik Revolution also embraced the auto armored dvivision, and it departed to Kyiv.
In the winter of 1917 - 1918, Belgian soldiers were in the Ukrainian capital. It was a historical moment when Ukraine tried to create its own state. Soldiers received orders to adhere to the strictest neutrality. At the end of February 1917, the Belgians managed to agree about train, protected from the influence of the Bolsheviks, and leave Kiev, heading for a four-month odyssey on the way home.