The Ambassador Igor Sokol: It's a great honor for me to celebrate in Ukraine Independence Day of Belarus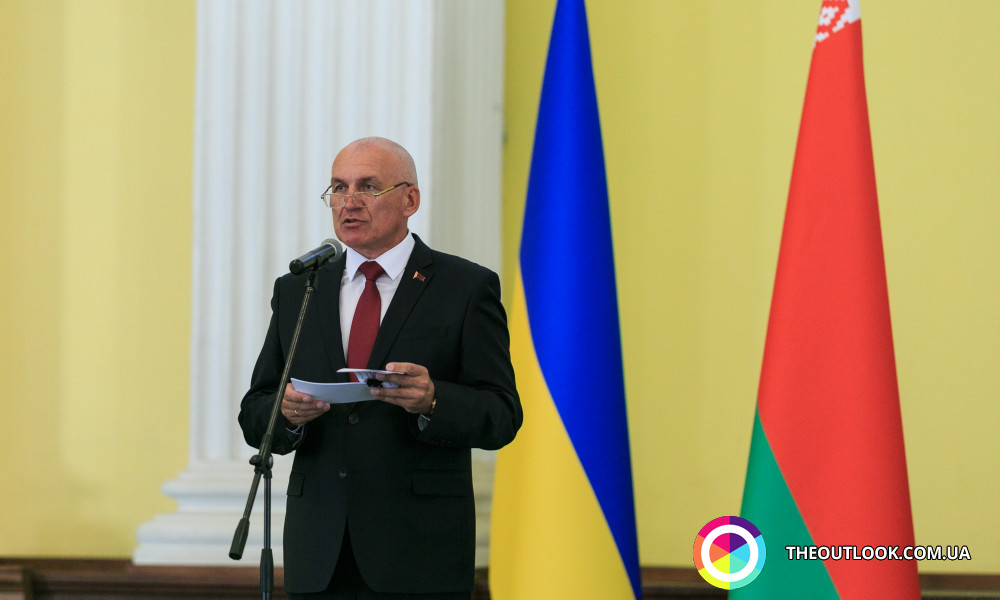 In the column hall of the Kyiv City Hall, an event was organized timed for the upcoming Independence Day, which is celebrated in the country in early July.
The event was opened by the Ambassador of Belarus to Ukraine Igor Sokol, who congratulated his native country on the National Day and wished prosperity and new achievements. In his speech, the diplomat also noted the positive dynamics in the development of relations between Ukraine and Belarus, focusing on the fact that in recent years, economic cooperation between the countries has significantly increased.
Mr. Ambassador told about the forthcoming Days of Culture of Ukraine, which will be held in Belarus. The best representatives of the art area, including Ivo Bobul, Tina Karol, P. Virsky Ukrainian National Folk Dance Ensemble will travel with tours around the cities of the republic.
Among the guests of the diplomatic reception there were Ambassadors Extraordinary and Plenipotentiary of such countries accredited in Ukraine as Bulgaria, Hungary, Uzbekistan, Serbia, Turkmenistan, Kazakhstan, Japan, Cuba, Tajikistan, Norway, Canada, Kyrgyzstan, Kuwait, Palestine, Montenegro, Moldova, Brazil, Armenia, and Greece.
The festive atmosphere of the event was complemented by the performance by the Honored amateur collective of the Republic of Belarus of the ensemble of the Belarusian song "Zernitsa" that performed folk Belarusian dances and vocal compositions. A variety of traditional dishes, gave guests the opportunity to get acquainted with the culinary features of the country.
The decision to celebrate Independence Day on the 3-rd of July, the day of the liberation of Belarus from the Nazi invaders (1944), was taken during the republican referendum in 1996. Earlier, since 1991, Independence Day was celebrated on the 27-th of July, the day of the adoption of the Declaration on the Sovereignty of Belarus . The main event of the National Day in Belarus is an official parade. And after the end of the official part across the country, social events begin. Residents gather in squares and squares, where concert programs and festivities are organized. The final of the evening is a festive salute, which all residents and guests of the capital are eagerly waiting for.
Photos from the diplomatic reception in our gallery.