Ambassador Ruslan Bolbachan: relations between Moldova and Ukraine has new quality, they are getting closer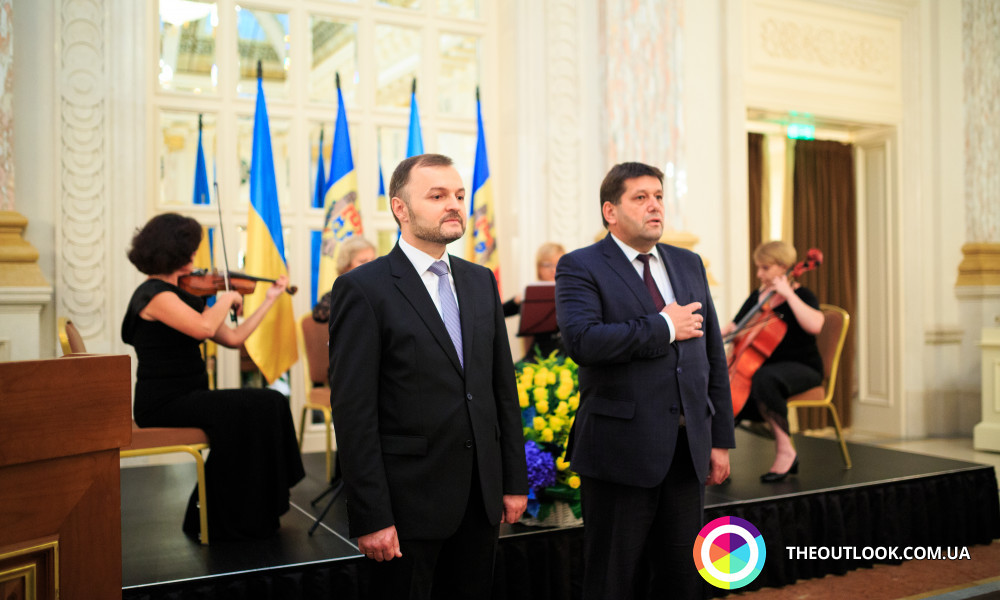 In honor of the 27th anniversary of the Independence of the Republic of Moldova in the Ukrainian capital, the embassy of this state and personally the Extraordinary and Plenipotentiary Ambassador Ruslan Bolbachan organized an official celebration.
To express their respect and congratulate the head of the mission on the state holiday of the profit, Extraordinary and Plenipotentiary Ambassadors of foreign countries, representatives of state bodies of Ukraine, the Moldovan expat community, the public, and the media came.
Opening the event, Mr. Bolbachan thanked the guests for taking the time to share this festive event. "August 27, 1991 marked the beginning of a new history in my country, when it declared its independence, Moldova embarked on a difficult path to build a sovereign state based on the ideals of freedom and respect for international law. I am glad that today we can talk about achieving success along this path", the ambassador said.
The head of the diplomatic mission also stressed that Ukraine had recently celebrated its Independence Day on the 24-th of August. "It can be confidently asserted that in recent years the relationship between Moldova and Ukraine is acquiring a new quality, and getting closer. I am pleased to note that together with our Ukrainian partners we manage to establish friendship and partnership between our countries, strengthen mutual understanding and mutual support, including in the context of common challenges and threats we face", the ambassador said.
The Ukrainian government was congratulated by the Vice Prime Minister of Ukraine, co-chairman of the Ukrainian-Moldovan commission for trade and economic cooperation Vladimir Kistion.
"Recently we have also celebrated the 27th anniversary of Independence and this is not the only similarity in the biographies of our countries. As well as our friends Moldovans, we aspire to integrate into European society, we also share European and Euro-Atlantic values, and we also overcome the challenges and obstacles that exist in the way of reform. We also felt the loss of territories. Ukraine has always considered, believes and will consider Moldova a reliable economic partner. Demand in Moldova is quite high in Ukraine's electricity, road transport. I once again want to confirm that the government has done everything necessary and important to develop our relations", the vice-premier stressed.