Independence Day of Belarus. Ambassador Igor Sokol held a diplomatic reception in Kyiv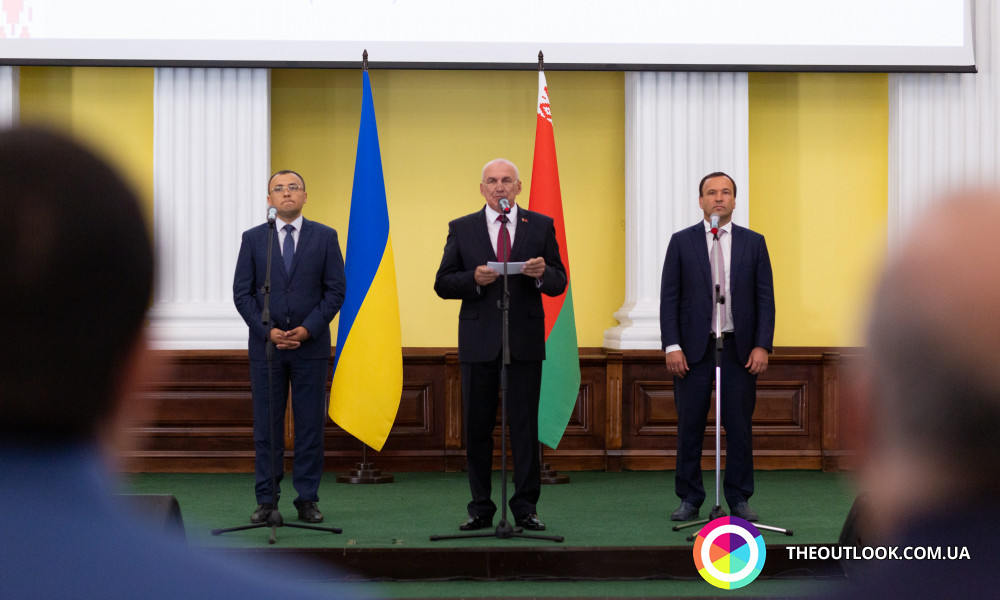 On June 20, a diplomatic reception on the occasion of Independence Day and the 75th anniversary of the liberation of the Republic of Belarus from the Nazi invaders was held in the Column Hall of the Kyiv City State Administration.
The event was opened by Ambassador Extraordinary and Plenipotentiary of the Republic of Belarus to Ukraine Igor Sokol, Deputy Minister of Foreign Affairs of Ukraine Vasily Bodnar and Deputy Head of the Kyiv City State Administration Petro Panteleev.
The event was attended by leaders and representatives of the diplomatic corps, including the Ambassadors Extraordinary and Plenipotentiary of Croatia, Canada, Korea, Tajikistan, Azerbaijan, Egypt, the Republic of South Africa, Libya, Argentina, Belgium, Austria, Sweden, Latvia, Lithuania, Hungary, the state authorities of Ukraine, MPs, representatives of the diaspora.
The Belarusian culture at the reception was represented by the folk song ensemble "Plisse" from the Minsk region and the Belarusian abstract artist Nadezhda Pashkevich who brought some of her paintings from Minsk to Kyiv.
For information: Since the collapse of the USSR, the main public holiday in the country was celebrated on July 27, the day of the adoption of the Declaration of Sovereignty of Belarus. The Republic proclaimed its independence from the Soviet Union on August 25, 1991, and formally received it only in December.
The decision to celebrate the Independence Day on July 3 was made due to the fact that on this day in 1944 the state was liberated from the Nazi invaders.
A solemn military parade is the main event of the holiday. He recalls that the Belarusian people at the cost of great losses won the freedom and independence of the motherland. After the end of the official part, social events begin. Across the country, residents go to the central squares, concert venues and market squares. Various competitions, entertainment events are held. In the evening in Minsk a festive salute is held.
Report from the event is in our gallery!