Embassy of Argentina Orchestrates a Series of National Cuisine Classes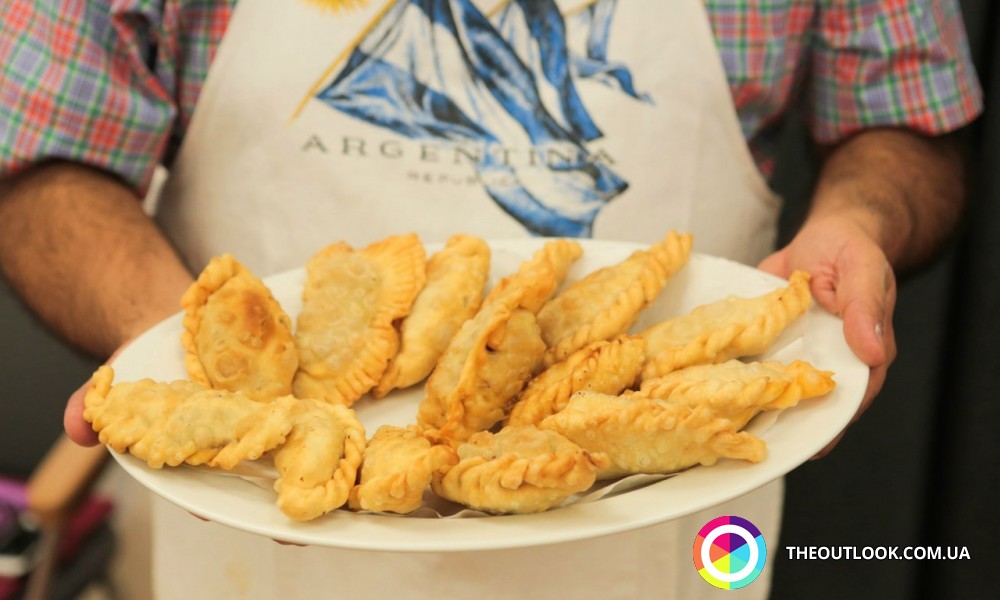 Embassy of Argentina to Ukraine orchestrates a series of national cuisine cooking classes called "Tastes of Our Country" in the course of which those who are eager can learn culinary basics and become familiar with gastronomic traditions of this amazing country. OUTLOOK were lucky to attend first such class so we share some secrets with you.
First class, dedicated to traditional Argentine pastry called empanada took place last Tuesday in the premises of Argentine House. Especially for the occasion employees of the embassy of Argentina invited famous cooks who held the workshop.
Empanada (from Spanish "stuffed pastry") – is a dish that is popular on the Iberian Peninsular and in Latin America. It is normally cooked from wheat flour and beef.
Every province of Argentina has own recipe for empanadas, fried in oil. In the north-west of Argentina they are stuffed with potatoes, sometimes peas, in wine-rich provinces cooks add raisins. In La Rioja they add olives. In Tucumán empanadas are small, sometimes stuffed with chicken meat and large amounts of vegetables. In Catamarca they are spicy; in Córdoba they are sweeter and bigger. In San Juan cooks are generous in adding flavoring, in Mendoza there is more onion than meat. In Patagonia stuffing is made from lamb, shrimps and hare; in Corrientes and Santiago del Estero they sometimes add viscacha meat. In the north-east wheat flour can be mixed with manioca one.
In Argentina they also eat empanadas with yellow cheese and ham, spinach or chicken. Empanadas also come with sweet stuffing but they are called pastel or pastelito then. They eat empanadas with hands and wash it down with dry red wine.