Mar del Plata - Argentine Muse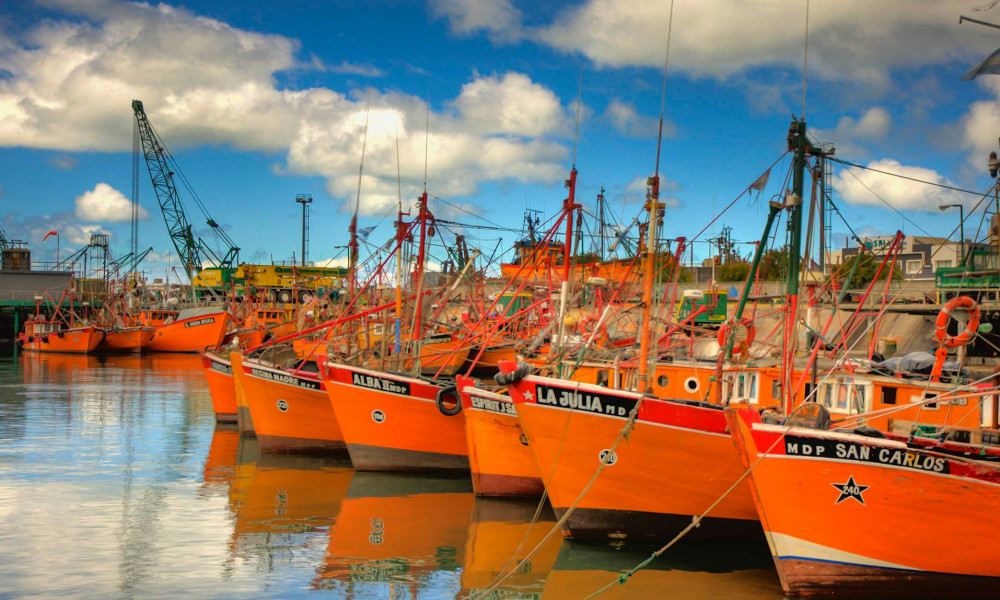 Hot breath of Argentina hangs in the air of Mar del Plata, resort city on the shore of the Atlantic Ocean in Buenos Aires Province. Occupations to one's liking are magical and for everyone there – speak language of tango, try all kinds of seafood, flash hat at the beach and stock up on inspiration for cold winter nights…
Compared to Europe, this place lives by laws of Alice from Wonderland – "Contrariwise": December through February torrid summer runs on there with visitors coming from seemingly every corner of the country and above. By winter, that strikes roots in June, rush fades leaving adoration to shores of Mar del Plata dwell in hearts. Is it really that charming? Best way to check would be to equip yourself with comfy footwear not to miss attractiveness of elegant architecture.
Fishing
This is an occupation that requires certain skills and patience therefore one should follow suit of seals waiting for a freshly fished delight in Bankina de Pescadores wharf. They warm themselves up with their noses to the sky, hypnotizing fishermen and sales-boys. There are all kinds of seafood that you can only imagine: oysters, crabs, shrimps and calamari are sent to best chefs in best restaurants on quays and prestigious district Alem. Behind the wharf rusty yet magnificent sunken vessels lay low, recalling bygone times. On souvenir stands they sell not just goods but allegedly antiquities from those sunken ships. And seals, by the way, have become symbols of the city and rustle flappers while existing in the shape of stone sculptures.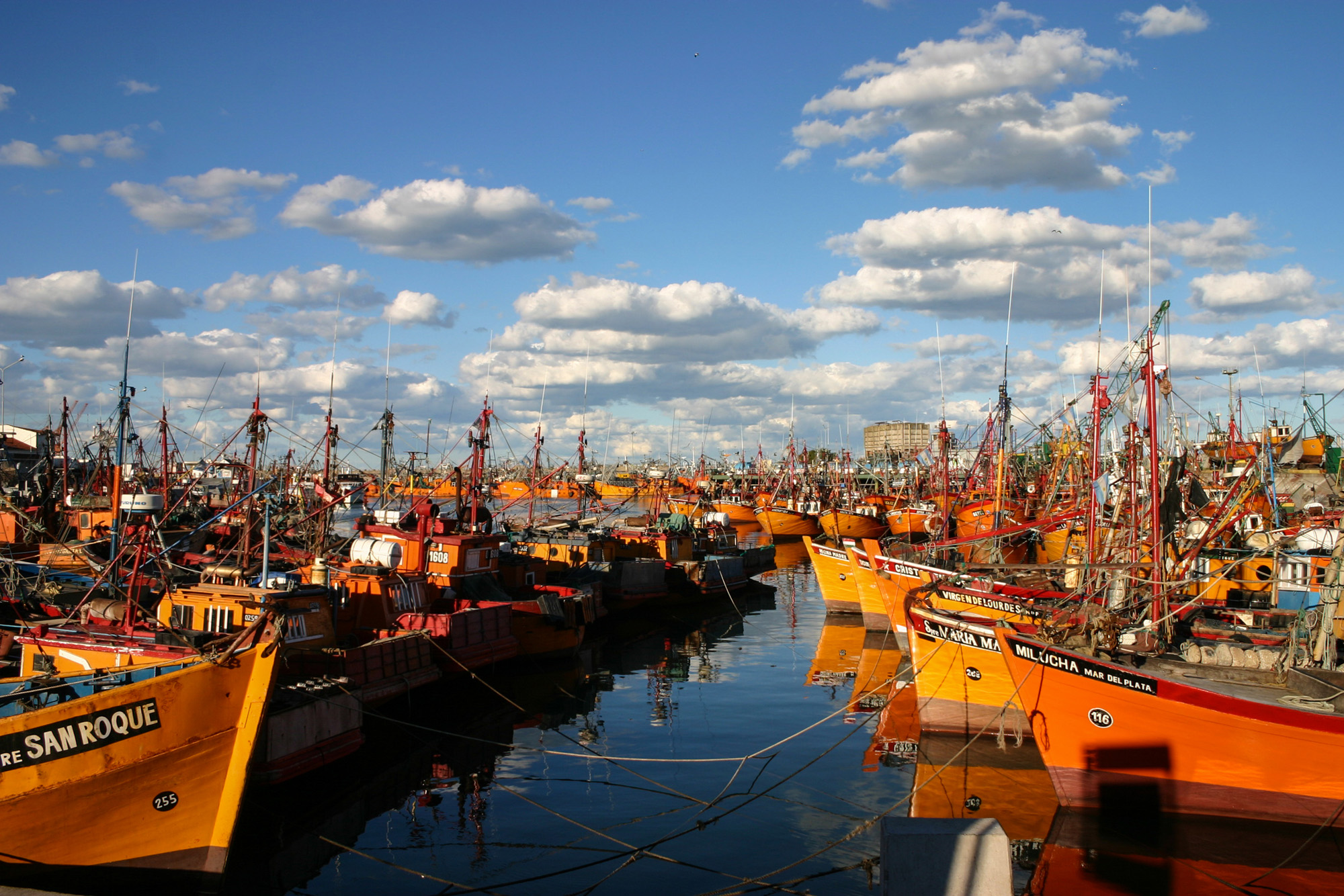 Photo traverslogue.com
Expose Face to the Sun
Beaches gradate depending on level of comfort but they are all united by enchanting waters of the ocean, sand beaches and surfing, of course. Locals catch waves since the cradle and guests get an opportunity to experience freedom on the board. Playa Grande can be distinguished by "sombrishe" (an umbrella with four chairs and two deckchairs). Nature has taken care of the tenderest design – blue bay is balanced with green branches of palm trees. Entrance will cost you 50 dollars but if you feel like tasting relax for free – both city and wild beaches behind the lighthouse give pleasure of the vast of water without entrance fee.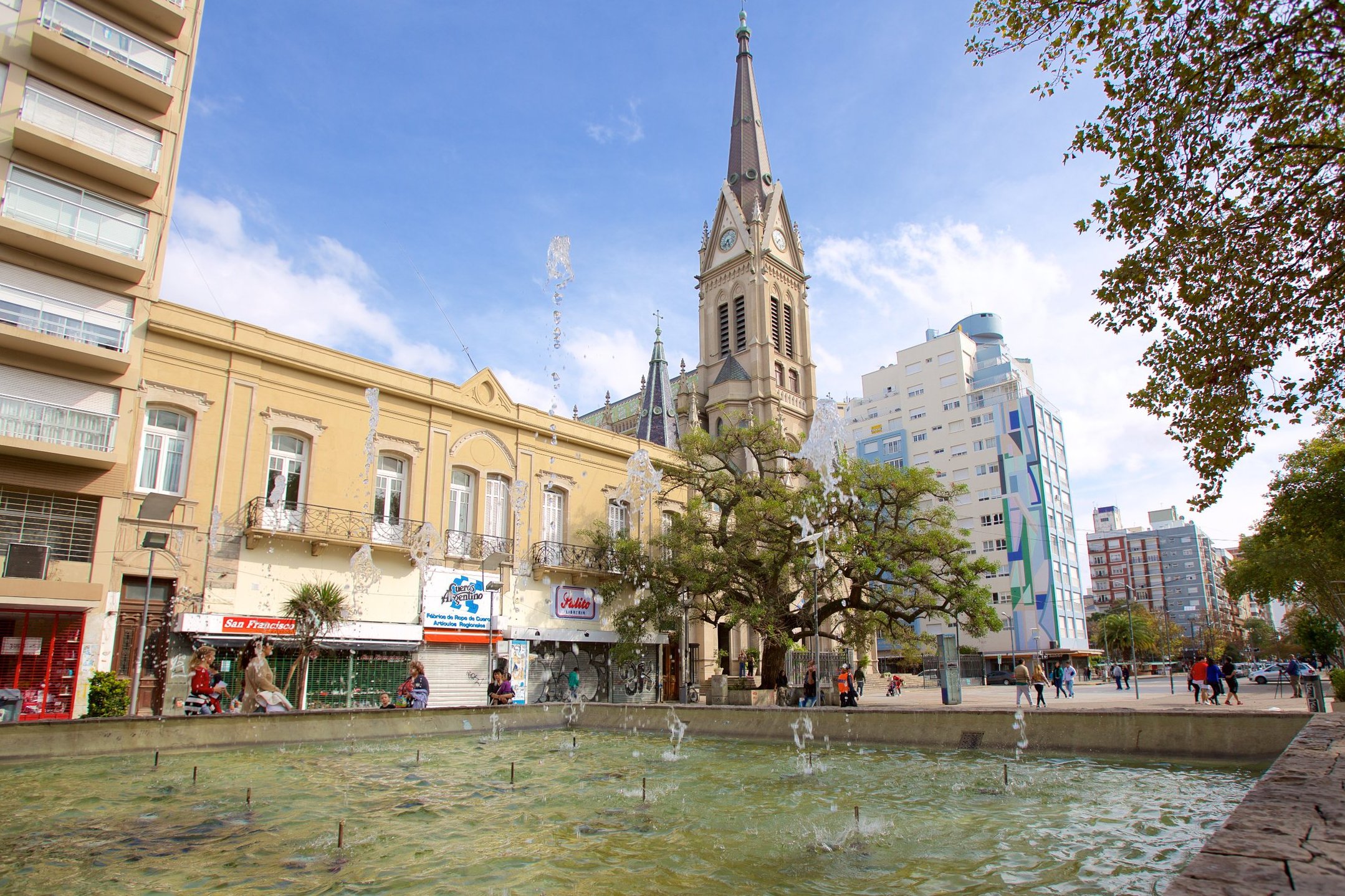 Photo expedia.com
Amalgamate with Nature Phenomenon
Mar del Plata Aquarium and Aquasol aquatic resort compete for attention of visitors. First one is located on the shore with an entrance to the ocean – sharks and dolphins perform their amazing show there, flamingos and parrots whisper in bird's language about secrets of the country and its best nooks. Artificial park generously accommodates 18 pools and there are entertainment to everybody's taste from gastronomic delicacies to sports achievements in diving and windsurfing. Citizens give sea lions full freedom of actions in a special reserve where only males are gathered and their number reaches 800 individuals! It is a great opportunity to watch their habits in natural environment.
Learn History and Architecture
History of the resort stretches since the middle of sixteenth century when Sir Francis Drake explored the land aiming to find colonies of seals. Than there were attempts to populate it with Jesuit missionaries, orchestrate production of corned beef by a Portuguese entrepreneur and only in 1874 at the suggestion of Patricio Peralta Ramos the city officially received the status of the city with the initial name Puerto de la Laguna de los Padres. Later the title was changed for the commonly known one, railway was built and inflow of metropolitan beau monde from Buenos Aires to fairy-tale beaches commenced. Refined circle of holiday-makers couldn't but influence splendor of architecture. First of all it impacted Stella Maris district through the prism of ancient and majestic mansions! Villa-tour and Villa Ortiz Basualdo with collection of paintings of different periods of national art are especially interesting.
And don't forget about Tank Tower on the hill, it is worth attention along with Stella Maris Chapel in gothic style. Troncos district picks up the baton of splendor – it is merely several blocks away from the Argentine Sea. Troncos House is a log chalet in Swiss style that emerged in 1938 and was followed by numerous palaces of the same kind. And you cannot find curbs there – no matter how well you look: sidewalks merge with roads. But what do we say about beauty of other buildings that don't perform residential function? Mar del Plata Cathedral is significant not only for the city but also for entire Argentina. Noble, in gothic style on the central square it awaits guests and tourists. It is possible to address Godmother near her sculpture in Lourdes Grotto. It was designed exactly like the grotto in the French Pyrenees but it doesn't lessen its power and significance. Pilgrims know about it and visit it in large quantity.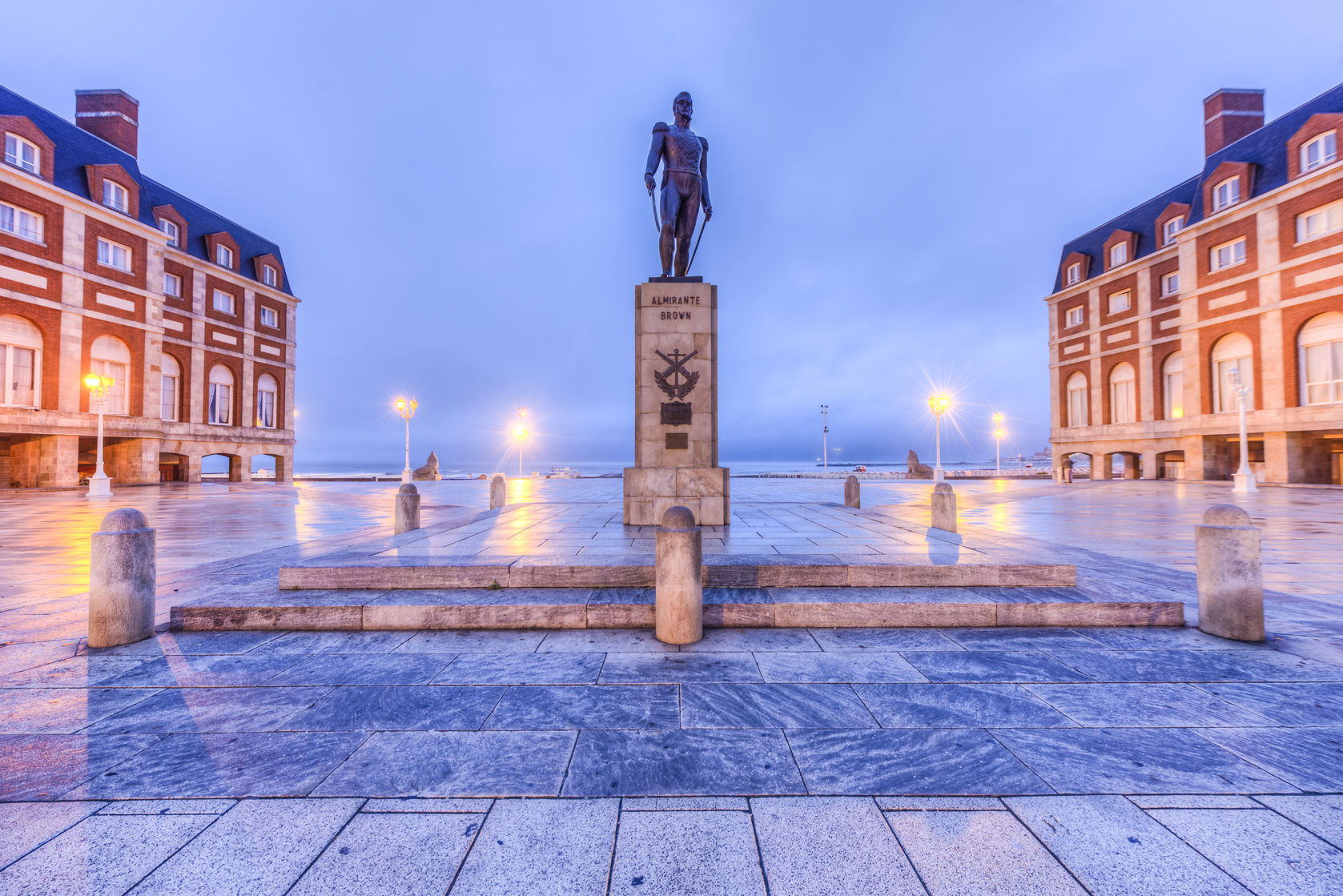 Photo viajesyactividades.wordpress.com
Embrace the spirit of Argentina and leave there a piece of you. The city cannot but reciprocate!
Cover photo steemit.com