Press-conference in Kyiv where Ambassador of Belarus participated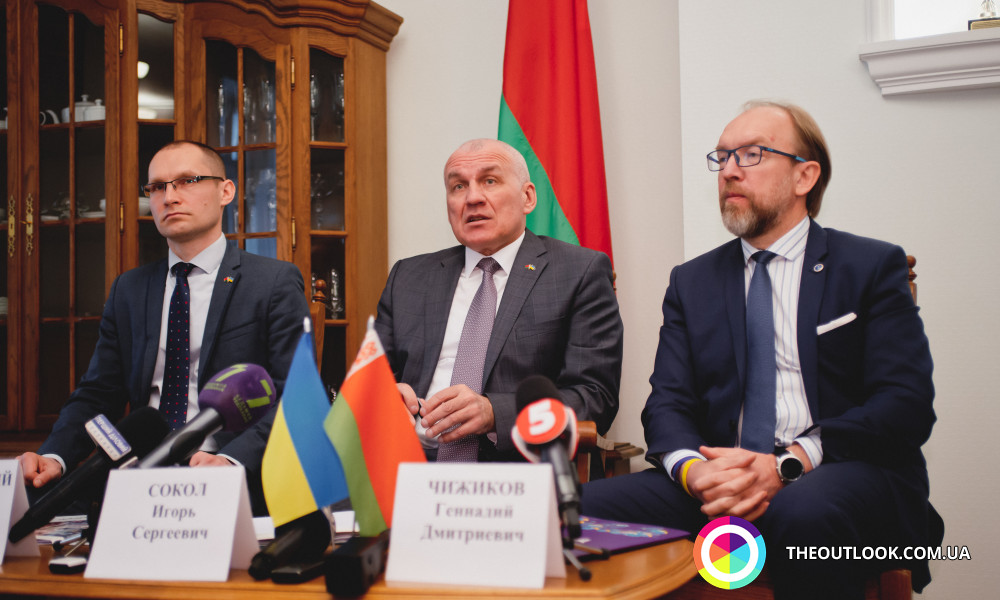 A press conference was organized in Kyiv with the participation of Ambassador Extraordinary and Plenipotentiary of the Republic of Belarus to Ukraine Igor Sokol. The conference was dedicated to the exhibition of Belarusian manufacturers "MADE IN BELARUS", which will be carried out on April 10-14, 2018 in Kyiv. Apart from that, they will cover the development of trade and economic relations between Ukraine and Republic of Belarus.
The event was also attended by the director of the exhibition unitary enterprise "Belіterexpo" of the Belarusian Chamber of Commerce Eugene Vvedensky and the president of the Ukrainian Chamber of Commerce and Industry, Gennady Chizhikov.
Mr. Ambassador noted that the Belarusian side considers the exhibition "MADE IN BELARUS" as an important economic measure in the strategic level, which should become one of the key and large-scale events of the year in relations between two countries. Having informed about the participants of the exhibition, he also mentioned the timing and extent of its implementation, as well as its goals and objectives. He emphasized that the leading Belarusian companies will demonstrate their innovations and high technologies in the fields of machine building and petrochemicals, transport and logistics, agriculture and food, light industry, tourism, etc.
The head of the Belarusian foreign agencies separately informed about the dynamics of bilateral trade and economic relations, marked the most significant achievements and further plans of the Belarusian side to increase the mutually beneficial cooperation with Ukraine.
According to materials of ukraine.mfa.gov.by